Whitehall-Yearling High School


Classes of 1958 to Present
City of Whitehall Updates
* MASSEY'S PIZZA Documentary is featured on YouTube *
Massey's Pizza is featured on this YouTube documentary. It was filmed in the Whitehall Massey's pizza restaurant that I'm sure every Ram has enjoyed Massey's pizza. Phil Chin, WYHS 1970 is on the video. Enjoy!
https://www.youtube.com/watch?v=8R0xIVutvbM
*************
* 94th Aero Squadron will close in June *
Longtime restaurant 94th Aero Squadron has announced it will close its doors in June.
The East Side restaurant at 5030 Sawyer Rd. will close after nearly 43 years in business, the restaurant announced on its website.
"Our lease is ending at that time and we have decided to explore other opportunities," read the post. "Please know this decision came with a great deal of thought (and tears). We have loved our time at the 94th Aero Squadron and so appreciate each and every customer and staff member that we have had the privilege of knowing."
The restaurant reopened on Friday for repairs after a pipe burst. The last day of business is set for June 18. Ownership said the restaurant plans to "go out with a bang" with events, monthly specials and a grand closing party for regulars and former staff.
*************
Massey's Pizza is still in business, but we say...
* Good Bye to Keller's Stewart's Root Beer Stand's building *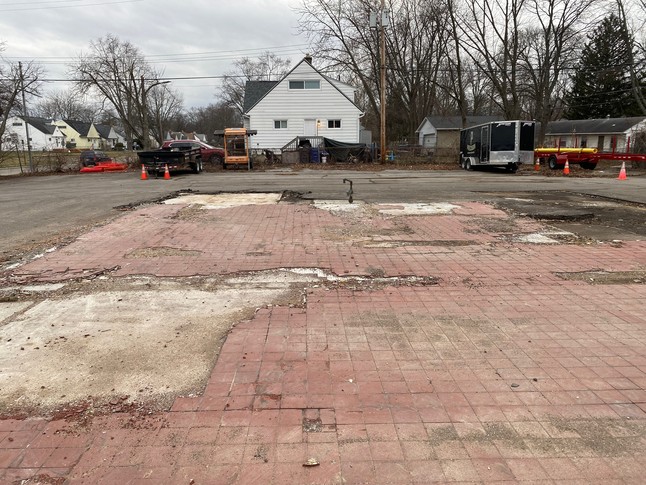 Photos taken January 10, 2023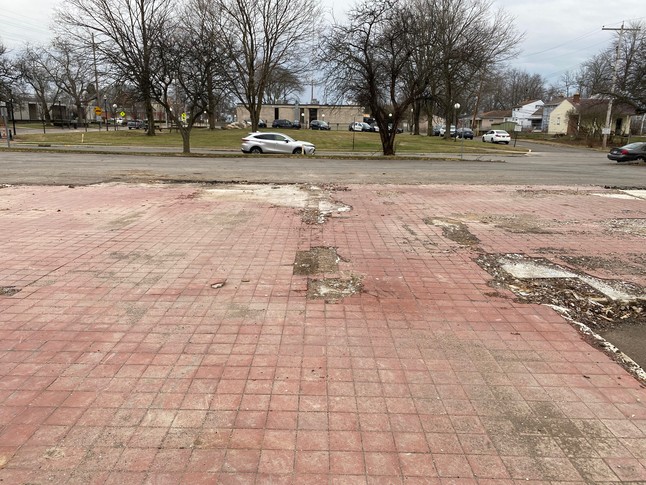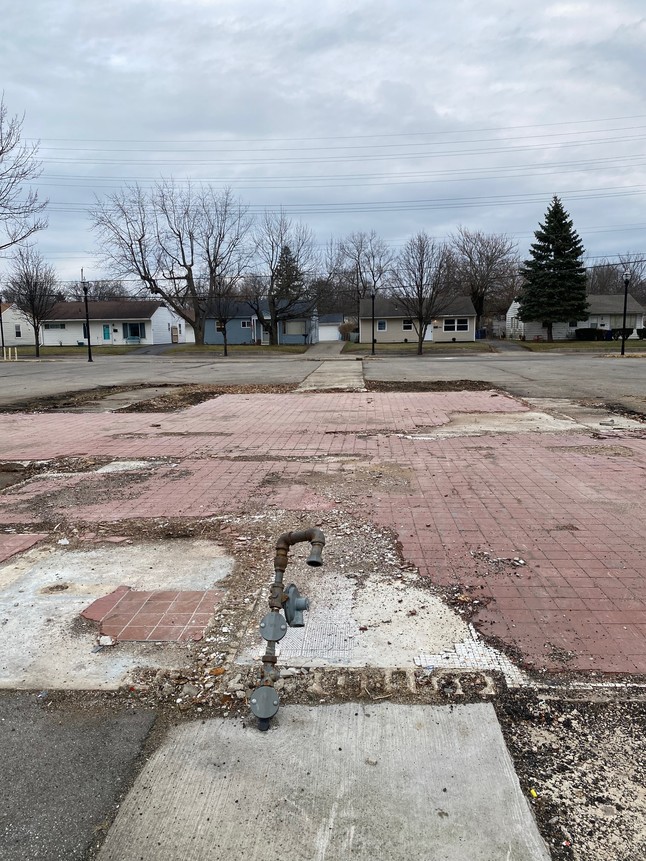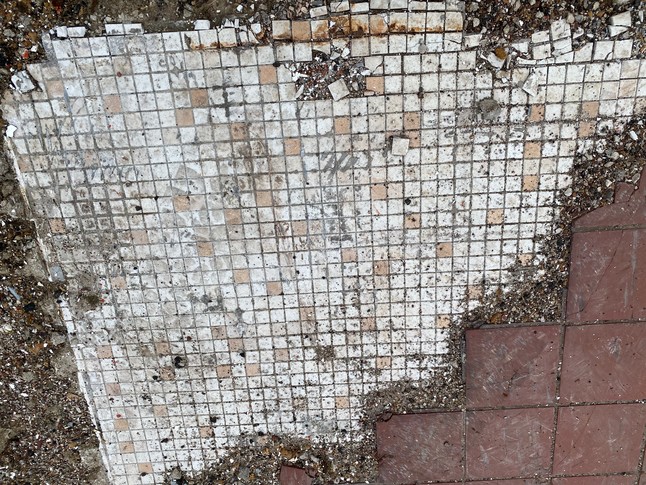 THANKS FOR THE MEMORIES, 1957-2023
***********
Whitehall's New Street Hockey Rink Ribbon Cutting
CANCELLED DUE TO WEATHER
The Columbus Blue Jackets awarded Whitehall a $250,000 grant in May 2022 to build a street hockey rink. The grant will also be used toward developing sports programming, like Try Hockey for Free clinics, staff training and equipment in Whitehall.
Through the partnership, the Columbus Blue Jackets Foundation said it will work with the city to offer free education resources to address STEM learning and academic achievement.
**************
Eastland Mall is Closing after 54 years
Eastland Mall, an East Side landmark for more than five decades and once a shopping mecca for Greater Columbus residents, is shutting down at the end of this week, according to the Columbus City Attorney's office.
***********
Plans to convert original Port Columbus terminal into aviation hall of fame are taking off
Mark Ferenchik
The Columbus Dispatch
It might be difficult to see from the outside, but progress is being made to restore the original Port Columbus Airport Terminal into the Ohio Air and Space Hall of Fame and Learning Center.
The group working to renovate the 93-year-old building at the southeast corner of John Glenn Columbus International Airport plans to include flight simulators for those interested in aviation careers.
Ron Kaplan, executive director of Ohio Air and Space, said the project cost is $4 million.
Ohio Air and Space raising funds
"We're continuing to raise money for programs and exhibits and staffing," Kaplan said.
Thus far, the group has raised $1.2 million, with the goal of raising another $700,000 to begin the first phase of work, which he hopes to start next year.
"The board has been hard at work to hit the $700,000 mark to get the work started on building," Kaplan said. "We want to get it open as soon as possible."
The group received a $550,000 state grant for the project, and NetJets and FlightSafety became corporate sponsors: NetJets with $125,000 and FlightSafety $100,000, he said.
FlightSafety, a company that provides pilot training and airplane maintenance and other programs, is to also provide two flight simulators for aspiring pilots, Kaplan said. The center also would have two more simulators for the public.
Andrew Pierce, a Delta Air Lines pilot and a lieutenant colonel in the Air Force Reserve, is the director of the Buckeye Tigers, a group connected to the Organization of Black Aerospace Professionals that works to bring more Black youths into the aerospace industry.
Buckeye Tigers plans to bring youths ages 13-18 to the terminal to learn about aviation and careers, from flying to airport administration to becoming a plane mechanic, he said.
His group has a one-week summer Aerospace Career Education (A.C.E.) Academyin which 20-30 youths are introduced to various segments of aviation, he said.
History:A century ago, regal airships once ruled the skies
"Columbus has a lot of rich aviation history," Pierce said. "There is a lot of opportunity to capitalize getting our kids interested. What better way to get youth and adults in the community to create a pipeline to ensure we have the personnel to manage and take care of our city through buildings like old Port Columbus?
"Any time you can save or preserve anything of historical significance, it can be used as an inspiration and a catalyst to give hope and inspire future generations."
Tuskegee Airmen as part of hall of fame
John C. Mitchell, past president of the Ohio Memorial Chapter of the Tuskegee Airmen Foundation and aviation hall of fame board member, said the story of the Tuskegee Airmen would be part of the center.
"What we need to do is show our younger people, letting them know the stories and struggles that went before them," said Mitchell, a retired commercial pilot whose father was a member of the ground crew for the Tuskegee Airmen, based at what is now Rickenbacker International Airport. The Tuskegee Airmen were the first Black military pilots and crews, who began their service during World War II.
Rickenbacker Aviation:Blue Angels preview 2023 Columbus Air Show and new jet in visit to Rickenbacker airport
"He used to bring us over to the airport, watch planes take off and land," Mitchell said.
Crews replaced the roof and removed mold in 2016.
The Columbus Regional Airport Authority owns the property, and Ohio Air and Space has a long-term lease, Kaplan said. An airport spokeswoman said the Columbus Regional Airport Authority had no comment on the project.
The Art Deco-style air terminal has 12,000 square feet and still features the original control tower. When it was opened, it was the easternmost air link in the New York to Los Angeles Transcontinental Air Transport route.
Passengers took a train from New York to Columbus, where they exited the train and walked across East Fifth Avenue to the air terminal to fly to Oklahoma. The Great Depression led to the service's elimination.
Rebecca Kemper, CEO of Columbus Landmarks, which put the building on its most endangered list in 2015, said Kaplan's group has created a sustainable plan to restore the building, one that she said could have easily been lost.
"We're really excited for all the work that they've done," Kemper said.
***************
* Woodcliff houses are being demolished *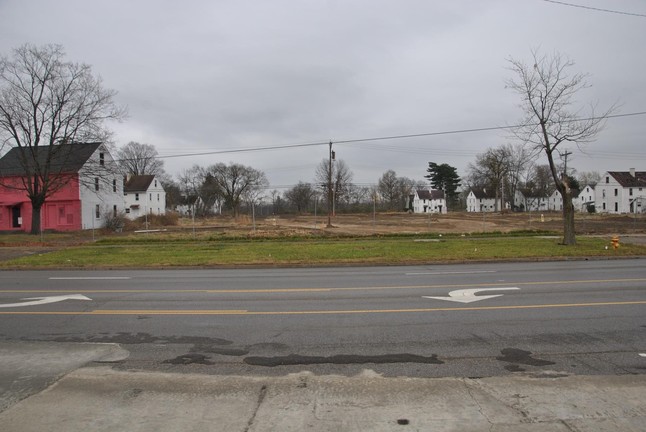 A new mixed-use development. To read & see details, click on this link: http://whitehallmeansbusiness.com/major-projects/broadandham/?fbclid=IwAR22CEeASM-_UmQtVY-dQXvpYlOirI9KAfJqVLovknYnCu0t6inyzdRc03U&mibextid=Zxz2c
*********
* Good Bye to the Keller's Stewart Root Beer Stand *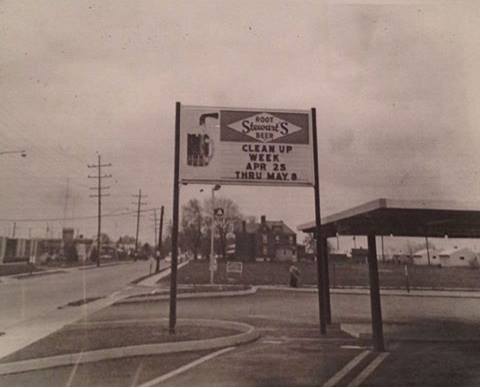 The root beer stand opened up in 1958. In the 1960's it was the hub of families drive-in meals, sports teams after games; teens working & meeting in the back parking lot on their motorcycles. (Some girls had burns on their legs from the exhaust pipe, riding behind their boyfriends' motorcycles). Many of us baby boomers worked our first jobs at the root beer stand! I remember making $.85 per hour in the mid-1960's. As you can see, the police station wasn't built during the majority of the years that the root beer stand's years in operation.
This property, at the corner of Mayflower/Yearling Roads will be made into a parking lot for the police station.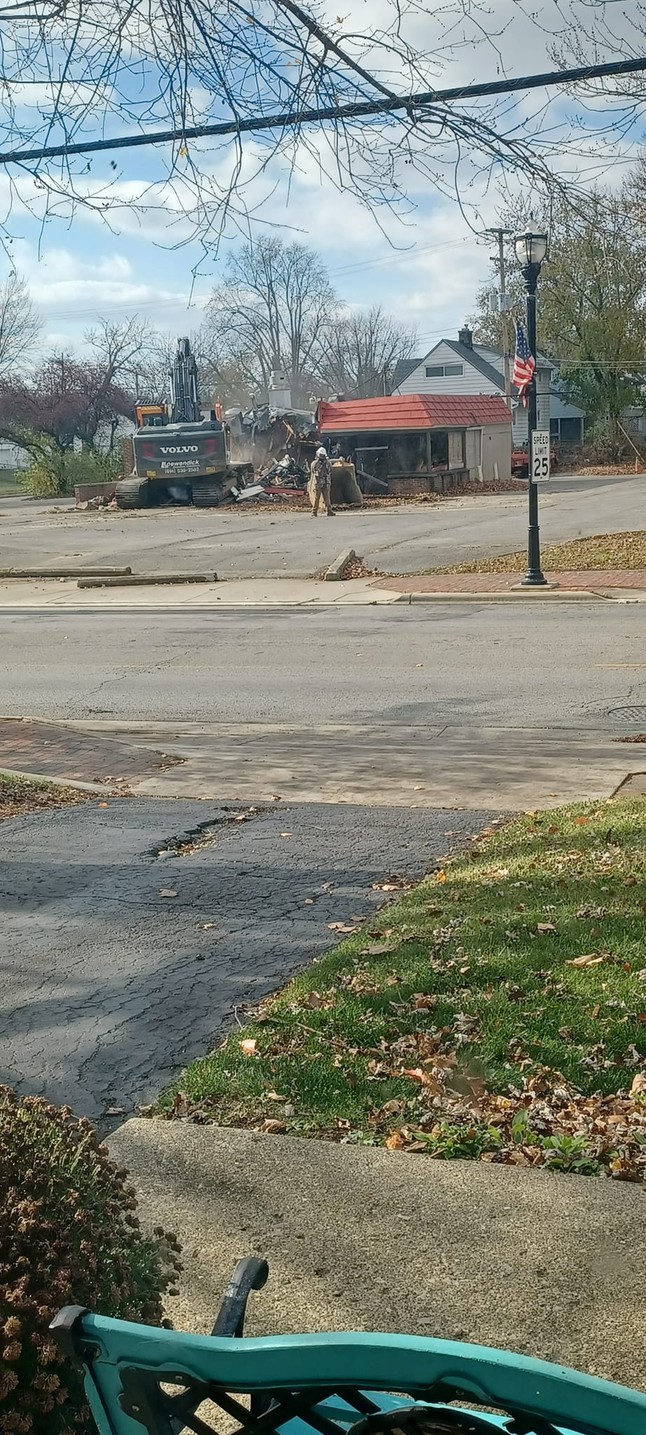 RIP MR & MRS. KELLER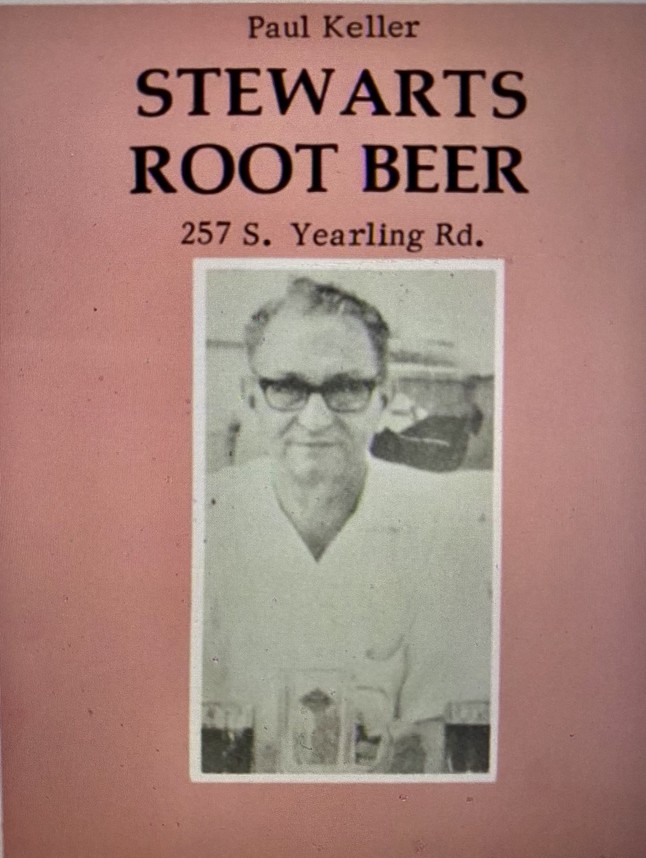 ***************
GREAT NEWS for Whitehall! They received a $600K grant from the State of Ohio & the governor was there to present it to the mayor. I heard the the lot where Stewart's Root Beer was will be made into a parking lot for the police dept! I still think we should have a plaque somewhere after it's built with a photo of the Rootbeer stand & the years it operated!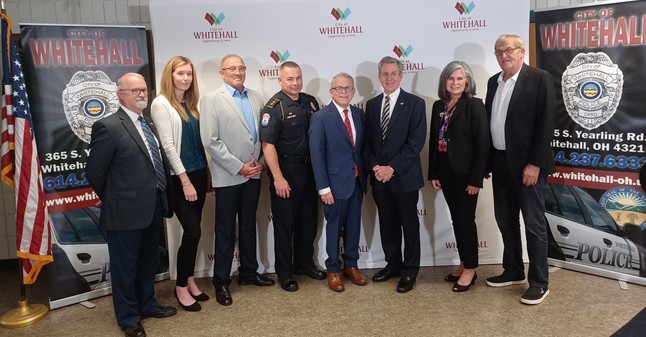 WYHS ALUMNI: L-R Steve Quincel, 1972, Wes Kantor, 1975, Van Gregg, 1971

**********

* Whitehall's Woodcliff Homes are all colors of the Rainbow *

Woodcliff homes are in the news again! A local artist who likes to express her creativity with abandoned buildings, roads, etc. around Columbus came to Whitehall! Here's the Channel 4 report with photos!
Enjoy Woodcliff's new colors. It seems people either hate it or LOVE IT!

https://www.nbc4i.com/news/local-news/whitehall/blue-to-pink-artists-paint-condemned-whitehall-homes/

**************

* Whitehall Real Estate is White-Hot *

Homebuyers say properties are affordable, convenient. Affordability is drawing first-time homebuyers to the inner-ring Columbus suburb, and they're enjoying the convenience of its location and amenities.

* Woodcliff is featured in "Architectural Afterlife *

This article gives a brief history of a neighborhood many WYHS students lived & grew up. Woodcliff was built in 1953. So, those homes were new while the baby boomers were growing up in the 1950's - 70's.

* Whitehall's Woodcliff Neighborhood is scheduled for Demolition *

Whitehall's 20th Century's Woodcliff neighborhood will be demolishied
to build a 21st Century mixed-use development! Below is the link to a Dispatch article about the demolition & the plans for Whitehall's Hamilton & Broad's NE corner.

**************

* Whitehall YMCA program Featured in the Dispatch *

This new after-school Whitehall program is a program for middle school students & is the first of its kind in Greater Columbus! Throughout the week, middle schools at Whitehall YMCA may experiment with technologies, cook tasty dishes, play music or learn about the outdoors.

Shannon Sorrell, Whitehall Park & Recreation Director, said that the City is giving this progrm $150,000 to make this new & successful program's family to keep it affordable for families. It's only $15 per semester for each student. A school bus picks up Rosemore students after school & drops them off at the YMCA.

Check out this story on:

**************
The "State of the City" was March 10.
Mayor Kim Maggard, Police Chief Mike Crispen & City Administrator Zach Woodruff presented the 2021 Annual State of the City , "Building Up Opportunity" on March 10. Here are some highlights:
Whitehall grew 11% since the 2010 census to 20,127. Whitehall is one of the most racially diverse suburbs in Columbus with 64% non-white citizens. Over $9M in City, state & federal funding were reinvested in Whitehall streets, bridges, sewer systems, & parks. Whitehall saw a 20% increase in average home sales price. $642,000 of illegal narcotics & other drug assets were taken off the streets. The new Kelley Green hosted 3,500 attendees at 13 Market on the Green farmers market during the summer.
To read their impressive online 2021 Annual Report click this link: https://www.whitehall-oh.us/461/Annual-Report

***************

* Important City of Whitehall Links *

https://www.whitehall-oh.us * http://https://www.facebook.com/CityofWhitehall
https://www.facebook.com/events/3886726754756339/?ref=newsfeed

****************

* Broad St & Hamilton Rd Improvements *
Whitehall received over $10M in federal & state funds to fix the Broad-Hamilton intersection. It'll take 9 months & will start in 2022. To read more details go to the City of Whitehall Updates link on the left column.

*****************

* Broad & Hamilton Intersection Improvements in 8-10-year plan *
Whitehall received state ($12M) & federal funds ($9M) to improve Broad & Hamilton, details & photos on below links. https://www.bizjournals.com/columbus/news/2021/03/22/broad-hamilton-to-have-1-000-residences.html?fbclid=IwAR3jHYFJlKD6mydz0eNW14vglDq3FpKGMerOhsAC5AH_6DZj5MPMqVsOp_E​https://www.thisweeknews.com/story/news/local/whitehall/2021/01/20/whitehall-adds-more-federal-funding-fix-broad-hamilton-intersection/4230559001/?fbclid=IwAR3PVZ8YvPuLYhWq26xVvQtxRNuNk5uyEtxkuyQbivf6H0uiEFC5xnDkyFs​

****************

* Whitehall's Impressive 10-Year Economic Comeback Story & Plans *
Since 2010, over $114 million in private and public economic investment per square mile has been completed, is in progress or has been committed in Whitehall. This amount of economic investment is unprecedented, and has been an integral part to Whitehall's comeback story. Learn about some of the major projects underway as part of Whitehall's decade of development below.

UA-107745049-1