Whitehall-Yearling High School


Classes of 1958 to Present
WYAA Activites
* 2021 WYAA Homecoming Update *
Ramettes celebrated their 60th Anniversary in September & October. Alumni Ramettes performed with the WYHS Alumni marching band on September 10 & marched in the Homecoming parade on September 29. At the October 1, they were recognized at the football game, & celebrated their reunion at the VFW after the game.
Special thanks to Linda Brantley Adams(69), Diana Lippencott Gille(86) Tondra Van Allen(85), Renee Keaton Lucas(71), Jackie Keaton(73), Dan Miller(73), John Adams(69), Leo Knoblauch(77), & Ed Kowalski(82) who volunteered their time & efforts to ensure the WYHS Homecoming was a fun celebration. Special thanks to Ed Kowalski who acquired 6 loge, center ice tickets for our WYAA scholarship fund raffle. Here are a few photos if you want to see more, go to the 'Photo Gallery' tab on the left column "Ramettes".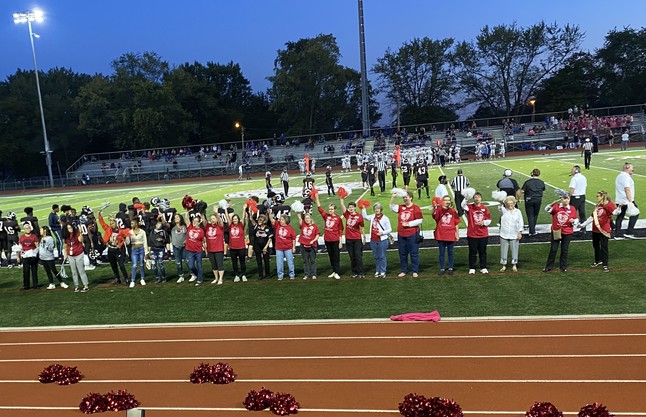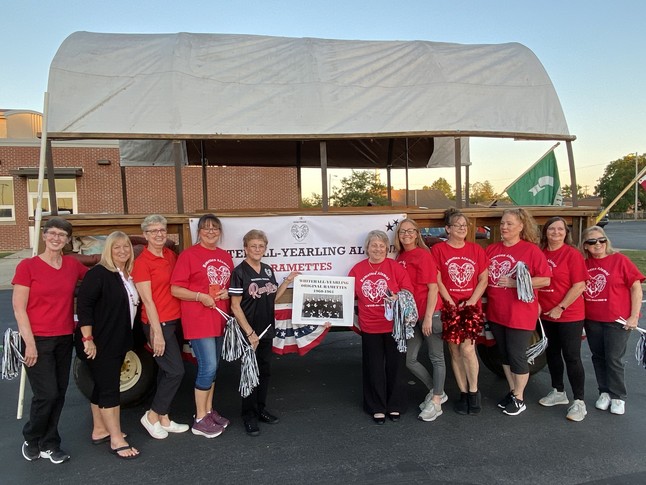 After the parade!
Columbus Blue Jacket game winners: Patrice Falls, Tondra Van Allen & Mark Trace!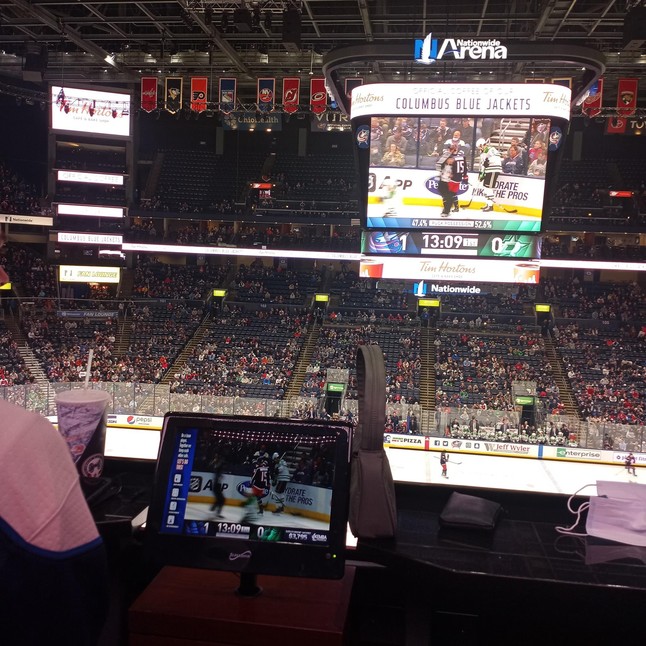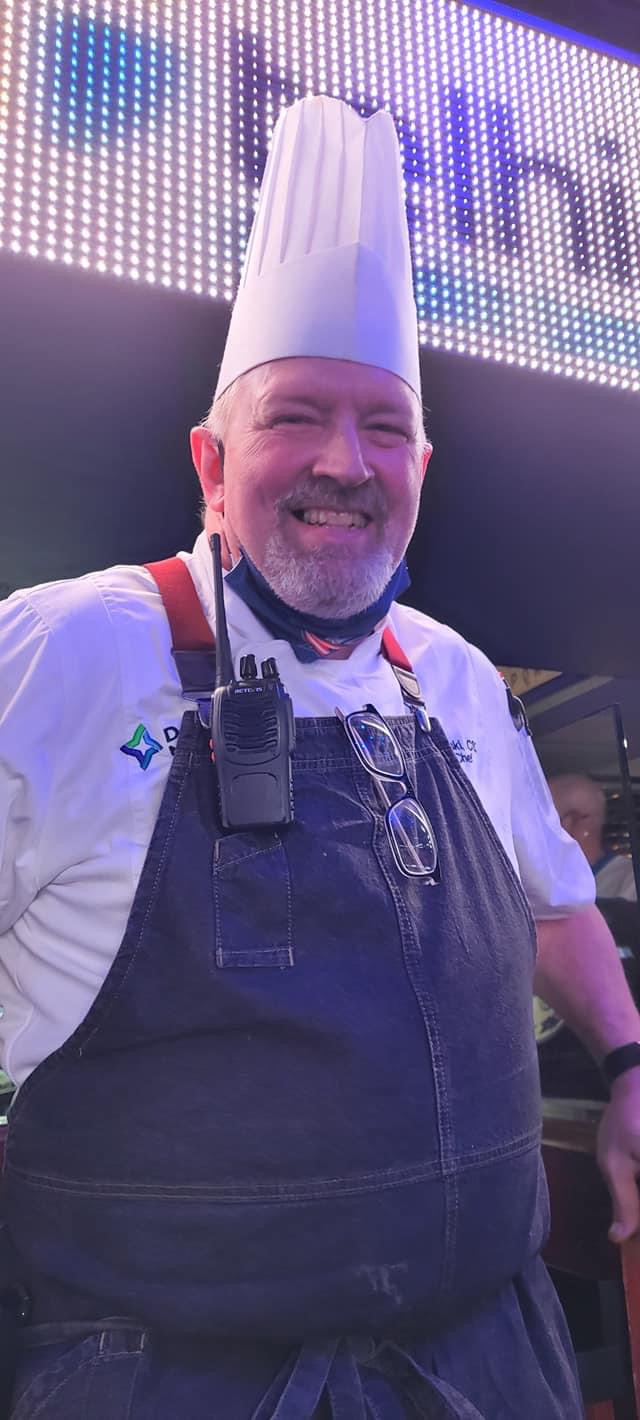 Nationwide Arena Chef, Ed Kowalski (82)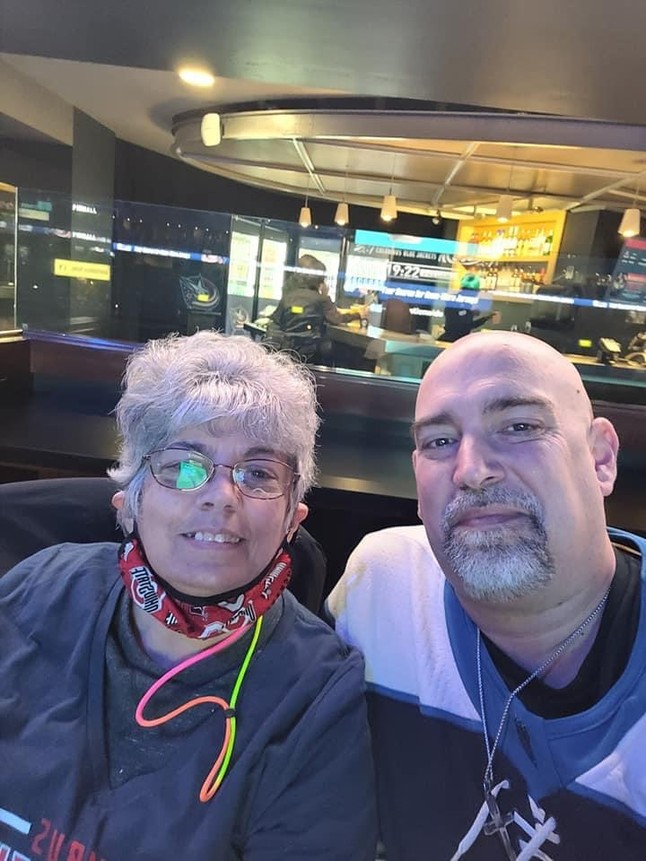 Patrice Falls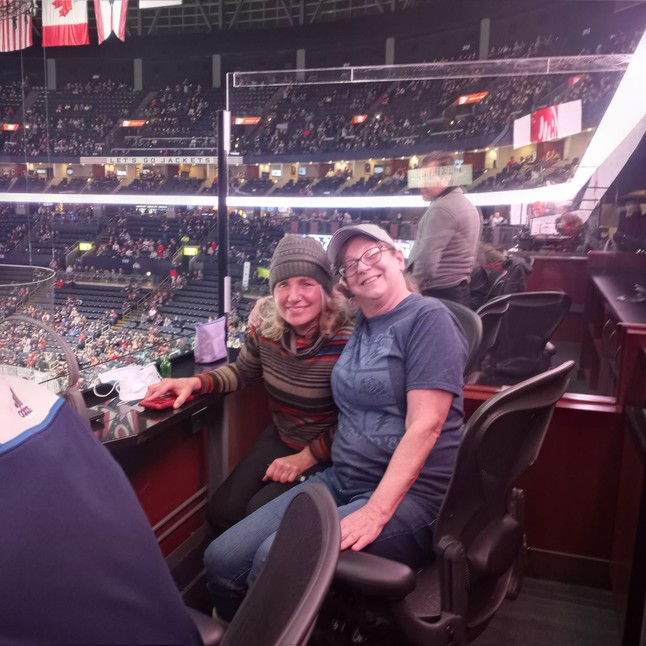 Tondra Van Allen

************
* 2020 WYAA YEAR IN REVIEW *
After a very challenging 2020, we wish all our Ram Alumni a Healthy & Happy 2021!
Despite WYAA'S challenges in planning & sponsoring 2020 events for WYHS alumni & students, we still managed to:
1. Sponsor our 3rd WYHS CAREER FAIR in January 2020. (See photos in Photo Gallery)
2. Provide Student Scholarships & our first Alumni Scholarship.
3. Purchased "Congratulations WYHS Graduate" yard signs that were delivered to all 2020 graduating seniors' homes by Whitehall City Schools bus drivers.
4. Presented "Ram Pride" glasses to all 2020 graduates during their Graduation at the auditorium. Thanks to Jodie Martin-Oler, 1966, for preparing the 200+ WYAA gifts & coordinated the delivery to WYHS. This was the 3rd year that WYAA has presented WYHS seniors with these Ram Pride glasses.
***********
* 2020 CAREER FAIR for WYHS Students *
WYAA is proud of the success of our 3rd Career Fair on Friday, Jan. 31, 2020. Over 400 students visited 20 businesses, public service & military representatives. WYAA created this Career Fair in 2018 to provide WYHS students with the opportunity to learn about jobs & careers that don't require 4-year college degrees.
Thanks to WYHS guidance counselors, Pam Glass, Lauren Taylor & Jocelyn Thomas; Teacher Anthony Paletta & the Student Council members; Jenna Goehring of the Whitehall Chamber of Commerce. My responsibilities for this year's Fair was to coordinate & communicate with all the participants & business questionnaires, & catering.
WYHS is the 1st school in the Columbus area to provide this kind of Career Fair for students not interested in attending 4-year colleges.
2019 Career Fair photos below.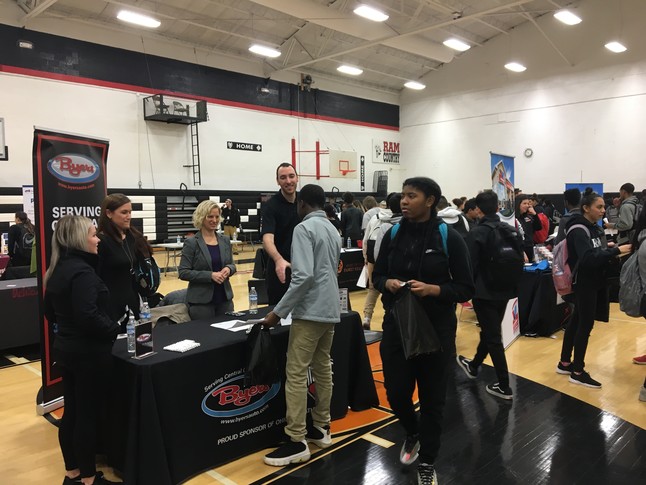 Over 300 students attended our 2019 Career Fair & talked to 25 businesses & public service representatives.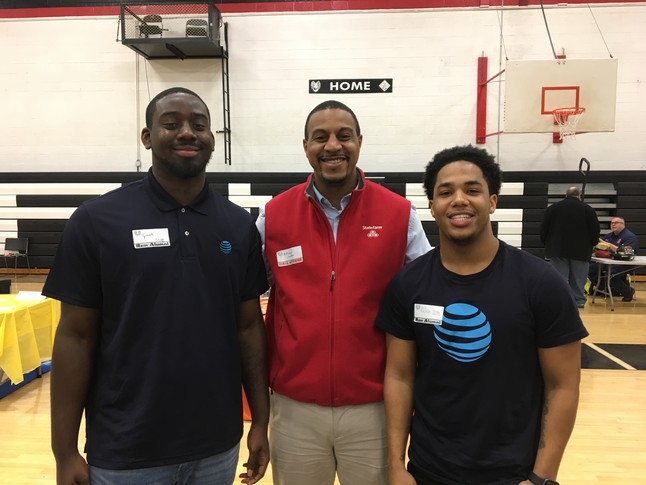 Ram Alumni representing AT&T & State Farm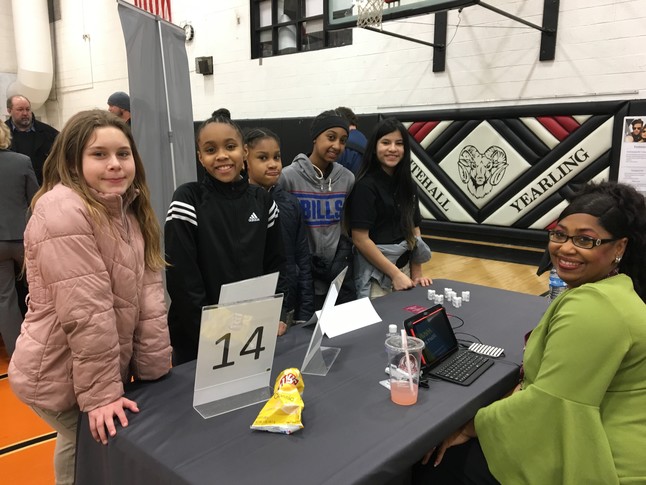 Students talking to the Mt. Carmel represerntative.
******************
WYHS & WYAA honored three Undefeated Ram football teams at the 2019 Homecoming game, Friday, October 11. They were the 1959, 1969 & 1984 teams.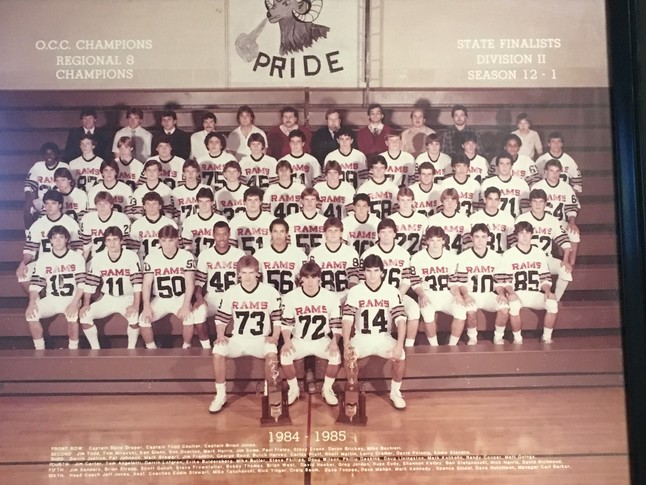 The 1984 Ram football team celebrated the 35th Anniversary of their undefeated football season & were recognized & honored after the game's 3rd quarter.
These Rams played for the 1984 State Football Championship against Steubenville. That game came down to the wire when the Rams scored with 30 second to go on a pass from Brian Jones to Jim Soma to tie the game at 6-6. The Rams lost in the overtime 12-9. TEAM HIGHLIGHTS:
The 1984 Rams were the 1984 OCC Champions with a 10–0 record.
In the 1984 State Playoffs, they beat arch-rival Eastmoor to win Region 8.
Despite being 21-point under dogs, they defeated Kettering Alter to win the State Semi-Finals 21-7.
The 1984 team's offense was led by runners Pat Johnson, Don Overton & Quarterback Brian Jones. Each runner rushed for 850 yards or more. Pat played for the Toledo Rockets.
Don Overton played for Fairmont State. He also played 3 years in the NFL for the Patriots & Lions. Don is one of only a few Rams to play in the NFL.
This team's defense was the strength of the team. They held opponents to 62 points during the season & to only 26 points during their playoff games. Tackle Dave Draper made 1st Team All-State honors & played for Vanderbilt University.
From their freshman through senior years, the Class of 1985 football players finished their Whitehall football careers with a 37-1-2 record in regular play & were 2-1 in state playoffs.
The 1984 Rams played the 1984 State Football Championship game in the OSU Horseshoe. Their season ended with a 12-1 record. To date, they are the only WYHS football team to play in a state championship game.
Over 40 Rams & their coaches, including Head Coach Jeff Jones, were honored & recognized on the new WYHS football field after the 3rd Quarter.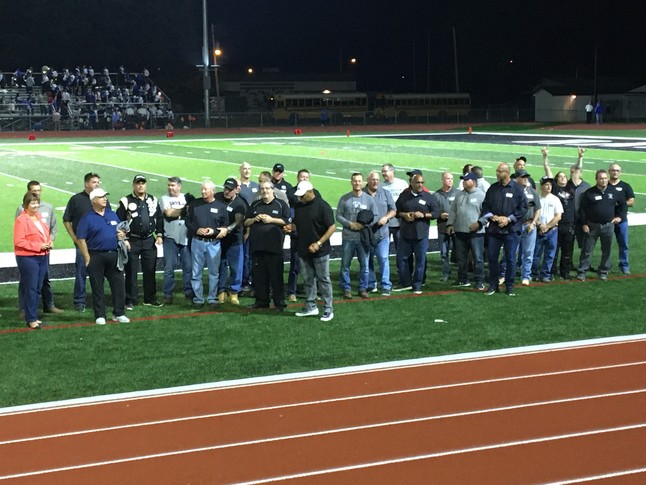 **************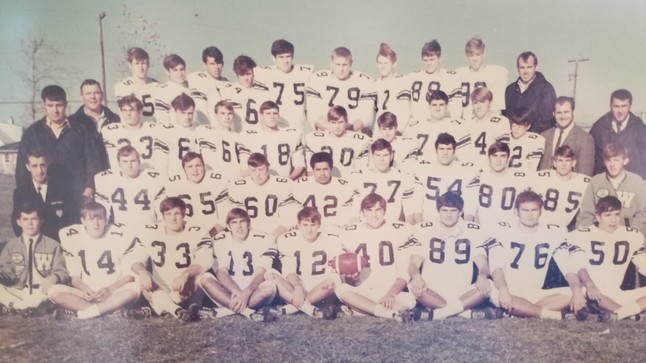 Whitehall's 1969 Ram Football Team celebrated the 50th Anniversary of their undefeated season. They were the first Rams to play in our current stadium. The previous stadium had wooden bleachers & the home side was where the visitor's side is today.
In 1969 the Ohio Capital Conference (OCC) was established. WYHS was one of the charter schools of the OCC. The other high schools were: Westerville, Gahanna, Mt. Vernon, Reynoldsburg, Worthington, Delaware & Westland.
First-year Head Coach Pat McMillan used the talented 1970 senior class athletes by playing a new spread-out offense. TEAM HIGHLIGHTS:
The 1969 Rams will be remembered for winning the very 1st OCC Championship.
Co-Captain George Heaton was voted All-State & the Offensive Lineman of the Year. He received a full-ride scholarship to Indiana University.

Co-Captains

Glenn Foltz

&

George Heaton

received 4 varsity football letters by starting every varsity football game as freshmen through their senior year.

4 Seniors received Division-1 scholarships: offensive linemen Mike Smith & George Heaton, quarterback Rex Gregg & kicker Butch Sark.
Butch Sark averaged 50 yards a kick during his WYHS career. Butch & Rex received scholarships to play for New Mexico State.
State Football Playoffs were not played in 1969. This team ended their football season 8-0-1 & was ranked #10 in Ohio's Division-1 football teams.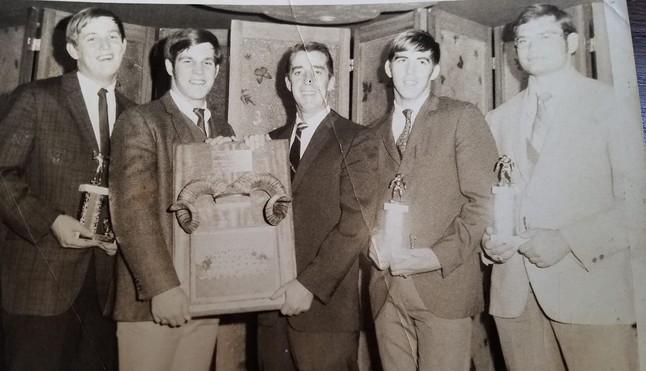 Class of 1970 Seniors: Rex Gregg, Glenn Foltz, Coach Pat McMillin, Steve Southworth & George Heaton.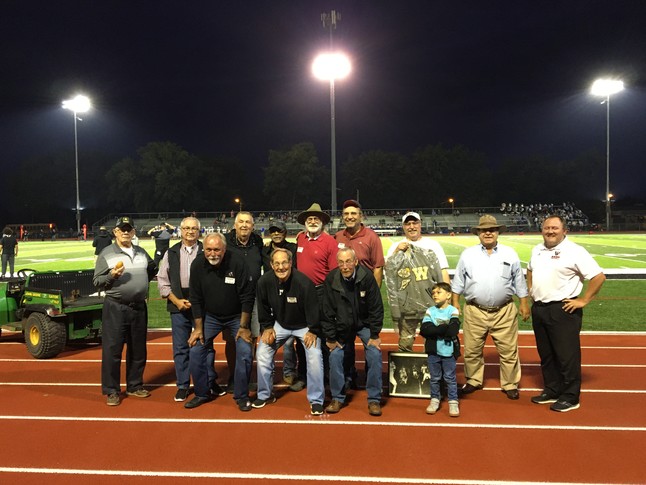 L-R: Jim Franklin, 1959. Robin Lucas, 1971; Class of 1970 players: Mike Smith, Rex Gregg, Clay Fuller, Glenn Foltz, George Heato, Ed Skillman & Nick Zuk. In memory of Ted Parkevich, 1970, Chris Parkevich, 1977, held his brother's varsity jacket; Jim Parkevich, 1968 & Bill Hughett, Athletic Director.
**************

The 1959 Football Team was Whitehall-Yearling's 3rd football team. That team went undefeated & were named District Champions. The Central Buckeye League gave Upper Arlington the league championship because the Rams' record was 6-3. Some of the players were Coach Dan Gartner (RIP), Captain Don & Jim Franklin, Gary Joseph. Jim Franklin's son was also on the undefeated 1984 team. Jim Franklin represented his 1959 team at the game.
Our WYHS Rams won the 2019 Homecoming game against the Bexley Lions, 48-27.
*****************
WYAA raised $1,300 for our scholarship fund on Saturday, Oct. 12, 2019.
Thanks to all who sponsored, participated & purchased our Silent Auction items.
To see all the WYHS alumni sponsors & donors,
go to the "Casino Night Sponsors" tab on the left column.
THANKS to our Silent Auction winners:
Mark Trace, Steve Mazzi, Phil Stover, Butch Martin & Bill Hughett.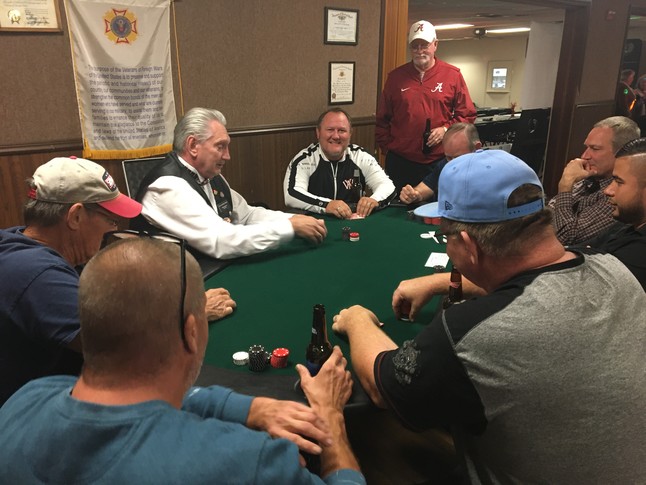 Bill Hughett, WYHS Athletic Director, won the Texas Hold 'Em trophy!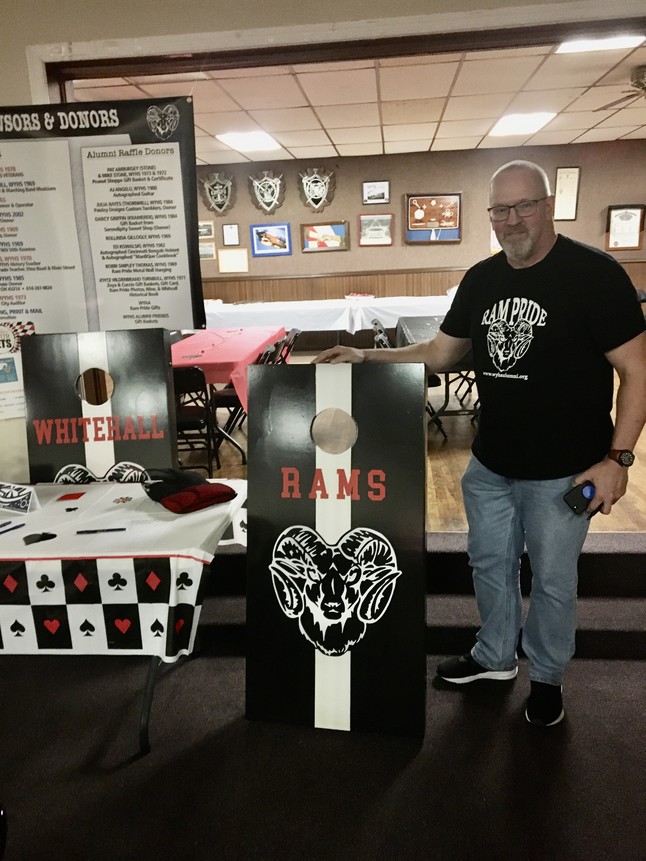 THANKS TO Jerry Kowalsk, 1987, made & donated this Rams Corn-Hole game. His brother Ed Kowalski, 1982, (in the photo) donated the Blue Jackets premium loge box seats.
****************
2018 Casino Night Photos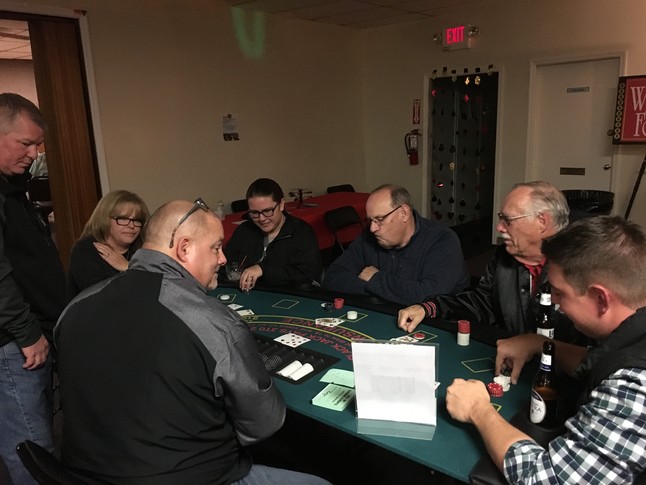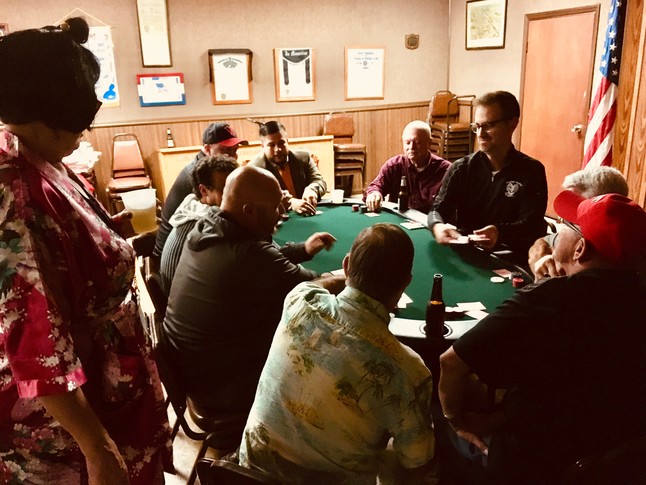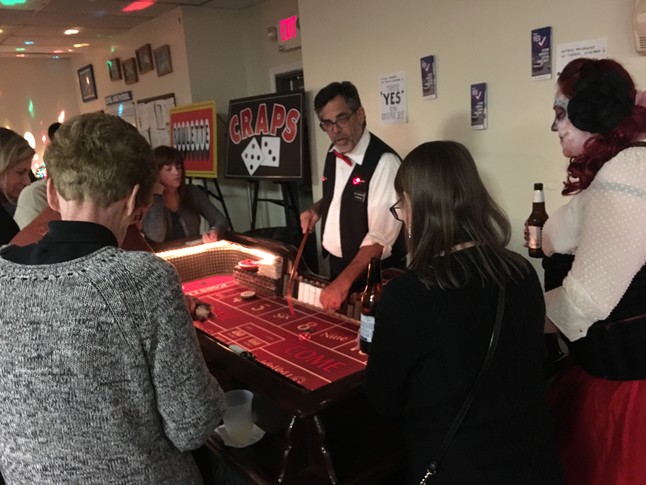 ****************
~ NEW WYHS CLASS REUNION PHOTO SCREEN ~
WYAA (Whitehall-Yearling High School) & WYHS Athletic Dept purchased a Photo Screen to use for Class Reunions, WYAA Alumni Events, WYHS Student Awards, WYHS College Signings, etc. The screen is 10' wide x 8' high.
If you're planning a class reunion & want to use this screen, contact Joyce Turnbull, jnturnbull51@aol.com or 847-502-9052.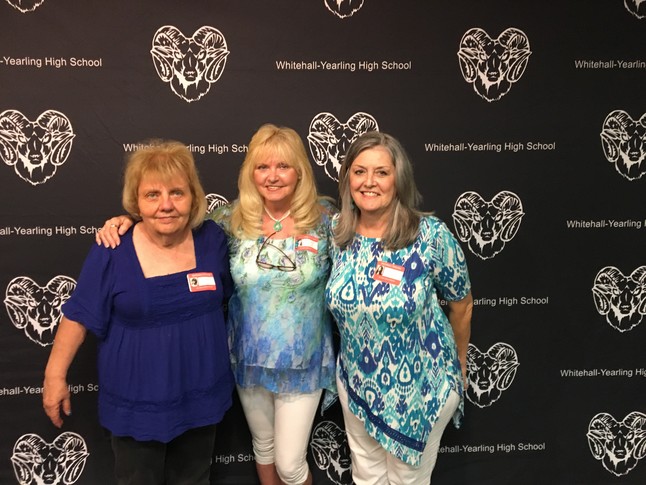 ***********
WYAA, WYHS & the Whitehall Chamber of Commerce sponsored & coordinated our 2nd Career Fair on Friday, March 1, 2019 in the Russ Gregg gym. 20 WYHS students served as Career Ambassadors. Special thanks to WYHS teachers & guidance counselors: Pam Glass, Anthony Paletta & Lauren Taylor. Joe Ryan was the Whitehall Chamber of Commerce representative & Joyce Hildenbrand Turnbull, 1969, served as the Career Fair coordinator.
This Fair featured companies that don't require 4-year college degrees to land a job or start a career. Over 300 WYHS students, a group of Rosemore students & a few public guests attended the Fair.
Thanks to the Whitehall companies who participated:
Automotive: Byers Jeep Chrysler & Valvoline Instant Oil Change
Aviation: Lane Aviation (Pat McTurner, WYHS 1974, is the Director of Aircraft Maintenance)
Banking: Heartland Bank
Business Administration: Alliance Data
Community Service: YMCA
Education: Columbus Stte Community College & Eastlan-Fairfield Workforce Program
Foodservice: King Gyros
Insurance: State Farm (Anthony Jordan, WYHS 2002 is the agency owner)
Inventory Control: RGIS Inventory Service
Logistics/Distribution: FedEx
Medical/Healthcare: Heart of Ohio, Mt. Carmel East, Ultimate Health Care, AcuSight
Military: US Army
Public Safety: Whitehall Police & Fire
Real Estate: ReMax Affiliates (Karen Lowe Hartmann, WYHS 1968, is a realtor)
Retail: Home Depot & At&t (Tyrell Williams, 2018 & Trevor Jenson, 2018 are sales reps)
Trades: Able Roofing
Company representatives loved talking to WYHS students & telling them about their careers & possible jobs. Some students & our public attendees recieved job applications &/or job interviews.
Companies filled out business questionnaires & were available as handouts. Students worked with Anthony Paletta & Joyce Turnbull to create the questions. Below is one of those questionnaires.
BUSINESS QUESTIONAIRE
AT&T Authorized Retailer- MMS Group
Andy Moore-District Manager - 3845 E. Broad St. Columbus, OH 43213
What skills are required to get an entry-level job with your company or profession?
Some phone/ internet and sales knowledge is a plus when starting out as a Sales Representative.
Possess a competitive spirit and desire to meet and exceed sales goals.
Ability to stand for long periods of time
What Professional, Technical Certificate or 2-Year Degree do I need? HS Diploma, GED
On-The-Job training? Yes, 30 days of new hire training and continuous monthly training
What traits are you looking for in an employee to be successful?
Employee should be self-motivated. Eager to learn. Hard worker. Customer driven, able to talk to customers with ease. Great attitude.
What types of background checks is required for employment? We perform a federal background check.
Will I need to submit a resume? I would highly recommend submitting a resume with your application.
What is the average starting pay for entry-level jobs? What type of job & what is maximum salary range?
Sales Professionals: $11 per hour starting out. Most Sales Professionals will make $50,000 - $100,000 depending on skill set & customer base.
What will get me fired?
Not following the provided Employee Handbook rules/guidelines will get you fired.
Being dishonest or fraudulent will also get you fired.
Do you provide employee tuition reimbursement or additional training?
Book reimbursement if majoring in relevant field
What do you like best about your profession &/or job?
We are a top 100 Employer in the State of Ohio and Michigan
Helping out people each day with communication and Entertainment needs
Store environment and culture of the company
Are any of your jobs at risk of being automated or moved? We move people around from one location to another from time to time.
Additional Questions & Our Answers
How do I receive benefits like insurance, medical, retirement accounts? We offer open enrollment during certain times for full time employees
What qualifications are required to be promoted into a supervisory or management positions?
Experience in coaching and developing employees, excellent sales skills and demonstrated ability to meet or exceed performance standards, Customer management skills, and Strong organizational skills.
Does your company require travel for some of your jobs? If so what jobs & how much? Very little if any
Does your company give bonuses, stock options or incentive pay? 401K after 1 year
Do you offer flexible work schedules? Must bewilling to work flexible hours, including evenings, weekends and holidays
What is your dress code? 2 provided t shirts. Jeans and tennis shoes
******************
* WYAA 2018 EVENTS & ACCOMPLISHMENTS *
WYAA gave 2 Student Scholarships ($500 & $250) in 2018.

We want to give a Scholarship to WYHS Alumni in 2019.

WYAA & Whitehall Chamber of Commerce sponsored our 1st WYHS Career Fair.

This Fair focused on careers that don't require a 4-year college degrees.

Over 200 students & 28 businesses participated.

Our 2019 Career Fair will be Friday, February 8 @ WYHS, 2 - 6PM. Open to the Public from 3:30 - 6. Military Recruiters will be participating.

WYAA started a new tradition of presenting RAM PRIDE Beverage Glasses to new WYHS graduates during their Graduation Rehearsal.
wyhsalumni.org website has 1,335 registered alumni with over 93,000 views.
WYHS Ram Pride pins were created for alumni & Vets.
WYAA has sent over 270 WYHS Vets WYAA Sports Cards.

Cards give free admission to all WYHS home sports games.

WYAA partnered with WEF to administer our scholarships.
Casino Night raised $1,000.
WYAA supported 2018 WYHS Class Reunions.
*Go RAMS*
************************
CONGRATULATIONS to our WYHS 1992 - 1993 Basketball Team, who were Runner-Ups for the 1993 State Championship. They celebrated their 25th Anniversary on December 8 @ the WYHS Basketball game with Coach Mike Dixon. This team is the only WYHS Basketball Team that has played in the Ohio State Finals.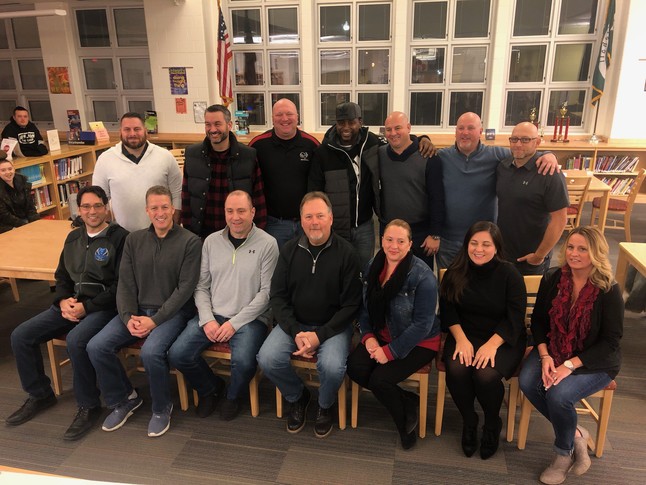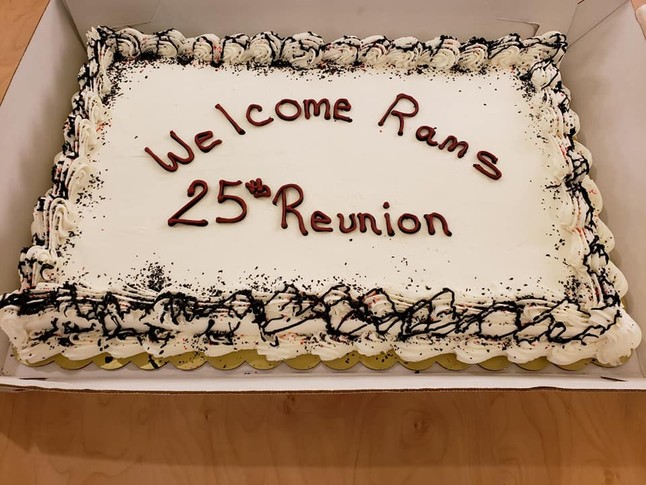 *********************
We will be honoring the 25th Anniversary of the WYHS 1992-93 Basketball team, that played in the State Finals. Please come and join us as well as meet former players and coaches from the team on December 8 against Bexley.
*********************
WYAA ACCOMPLISHMENTS in 2017 & 2018!
1. Presented Student Scholarships ($500 & $250) to two 2018 WYHS graduates. WYAA will also give Alumni Scholarships. These scholarships are designated for Technical & 2-year schools.

2. Gave 250 WYHS Veterans our WYAA Sports Card for free admission to all WYHS home sports games. (Thanks Bill Hughett!). This program was featured on Channel 10 TV morning news in August 2017.
3. www.wyhsalumni.org has registered over 1,170 alumni with over 72,000 views.

4. Planned & sponsored a Career Fair with the Whitehall Chamber of Commerce in February 2018. We had 28 local businesses & over 200 students attended. 'This Week' featured a photo & story of this event. We're planning another Career Fair in February 2019. The focus is jobs that don't require 4-year college degrees.

5. "Adopt-A-Street" participation - Pick-up trash on Yearling Road from Broad to Main.

6. WYAA started a new tradition by giving our WYHS Alumni beverage glasses to new WYHS graduates (190 in 2018). See glasses on 'WYAA Ram Products' link on left column.
7. Promoted Hall of Fame nominations & honored past WYHS Hall of Fame inductees during the WYHS Hall of Fame basketball game.
8. Participated in WYHS 2017 Homecoming Parade with veterans & alumni floats.

9. Partnered with the Whitehall Education Foundation to administer our scholarships & WYAA has a representative on their board.
​__________________________________
~ CASINO NIGHT IS OPEN TO THE PUBLIC ~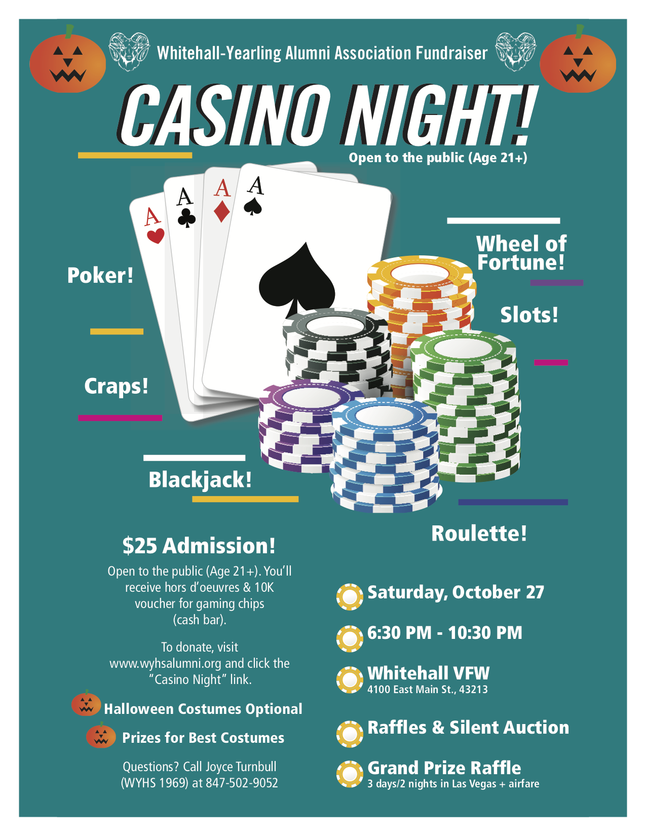 __________________________

WYAA & the Whitehall Chamber of Commerce planned & sponsored a Career Fair @ WYHS on Friday, Feb. 23. The goal of this Fair was to feature businesses that don't require a 4-year college degree to start a career. The majority of the businesses provide Employee Training & On-The-Job Training. Others only require a professional certification or a 2-year Associates Degree.

This Week's News' local reporter Kevin Corvo covered our Fair. Here's the link:

http://www.thisweeknews.com/news/20180226/fair-cuts-path-for-those-forgoing-college

Over 200 students attended the Fair & 27 businesses & public service entities participated. The companies who participated in the Career Fair brought impressive representatives: Service Directors, Senior Human Resource Representatives & Regional Recruiters, Business Owners, Service Managers, Fire Chief, Branch Managers, Director of Nursing, Nursing Specialists & General Manager. These impressive professionals represented the following businesses:

Automotive: Byers Auto, Valvoline Instant Oil Change, Ernie's Automotive.

Banking & Finance: Heartland Bank & State Farm Insurance (Anthony Jordan, WYHS 2002)

Distribution/Logistics: Wasserstrom Company & FedEx

Education: Columbus State Community College & Eastland-Fairfield Adult Development Center

Foodservice: King Gyros Greek Restaurant & Flavor 91 Bistro

Hospitality: Holiday Inn Express

Human Resources: Karen Conison (1980)

Nursing/Healthcare: The Ashford on Broad, Mt. Carmel, Heart of Ohio Health Center (Marty Philips Miller, WYHS 1969)

Public Safety & Service: Whitehall Fire Dept., Whitehall Police Dept., Franklin County Sheriff Dept., Whitehall Chamber of Commerce, Whitehall Park District

Real Estate: Keller-Williams (Byron Diaz, WYHS 2011) & Coldwell Banker

Trades: Whitehall Service Dept. (Jeff Hart, WYHS 1980), Best Service Heating & Cooling, Wallick Communities Property Mgmt.

Trucking & Waste Management: Rumpke

Our business partners completed Questionnaires that Anthony Paletta's Government Class helped create. These Questionnaires will be used as a Career Resource for all WYHS students.

Here some of the questions:

What skills or education do I need for an entry-level job? What will get me fired? Do you provide Employee Training or tuition reimbursement? What traits are you want for an employee to be successful? What's the starting pay for an entry-level job? What is your work environment?

When &/or will I receive benefits? What is your dress code? Do you have drug screening? What kind of background checks do you need for employment? Does your company give bonuses, stock options, or incentive pay? What qualifications are required to be promoted to a supervisory or management position?

If you're interested in reading these questionnaires for yourself or a student, please contact Joyce Turnbull, jnturnbull51@aol.com.

UA-107745049-1