Whitehall-Yearling High School


Classes of 1958 to Present
Ram Varsity Alumni
RAMS HONOR & CELEBRATE
All-Americans, All-Ohio & State Champions
41 WYHS Athletes, 1960-2022
September 16, 2022
This Homecoming program highlights their WYHS & Post-Ram accomplishments.
WYHS RAM & POST-WYHS HIGHLIGHTS
BASKETBALL:
Van Gregg was a 1971 All-American. He played for WYHS coach & dad, Russ Gregg. Van played basketball for the Clemson Tigers & was their 1975 captain. He coached Rams basketball from 1994-2010 & was the 2002 Ohio Basketball Coach of the Year. Van retired from WYHS in 2012 & served on the Whitehall City Council for 8 years. He's now the City's safety officer.
Terry Burris was 1974 Basketball Player of the Year & was Ohio's leading scorer. Terry played for the OSU Buckeyes' basketball & track teams.
Marty Nessley was on the 1983 All-Ohio & McDonald's All-American basketball teams, playing center for the Rams. Marty played for the Duke Blue Devils & the Los Angeles Clippers.
Scott Tedder was the 1984 All-Ohio & OCC Player of the Year. He played basketball for Ohio Wesleyan & is their all-time leading scorer. He was a 2-time All-American & was the 1988 D3 National Player of the Year. He led the Bishops to win the D3 National Championship in 1988. Scott's #22 jersey was retired in 1988.
Samaki Walker made All-Ohio in 1993 for the Rams' state finalist team. He played power forward for University of Louisville & in 1996 was drafted by the Dallas Mavericks. Samaki played in the NBA from 1996-2006 for the Mavericks, Spurs, Lakers, Heat, Wizards & Pacers.
Charles Warren made 1st team All-Ohio guard in 1999 & is the Ram's all-time leading scorer. He was also a Ram wide receiver (WR) & cornerback (CB) in football. Charles made All-Conference at University of Findley & played for the Columbus Cyclones. He assisted coach Gregg in 2009-10 & is a licensed OHSAA varsity basketball official.
BASEBALL:
Van Gregg made All-Ohio in 1971 for baseball as a Ram pitcher & 1st baseman.
*Brian Hamler was an All-Ohio pitcher in 1977 & Conference Player of the Year. He was a stand-out pitcher at Capital & pitched a No-Hitter in 1979. Brian was the WCS superintendent from 2013-2021.
Scott Tedder made the 1984 All-Ohio baseball team. Scott made D3 All-American at Ohio Wesleyan & was drafted by the White Sox in the 21st round. He played AAA & AA with Michael Jordan when they both played for the Birmingham Barons.
GOLF:
*Bob Carson won the 1960 State Golf Championship. He earned his PGA card in 1973. His career & passion was renovating golf courses across Florida. Bob won the PGA Sr. Club Pro Championship in 1993 & 2 major North Florida PGA events.
Brian Bridges won the 1985 State Golf Championship. He golfed for Kent State & was a 2-time All-American. In 1991 Brian received the Ben Hogan Award (for athletics & academics & equivalent to the Heisman Trophy). Brian owns the Chapel Hill Golf Course in Mt. Vernon, OH.
BOWLING:
Madison Stiffler won the 2016 State Championship & made All-Ohio in 2017 & 2018. She was Rookie of the Year at Wright State & was a 2x All-American. She graduated April 2022.
JJ Kefauver made All-Ohio by finishing 8th in the 2019 state finals.
SOFTBALL: Susanne McAdams played shortstop for the Lady Rams & was named All-Ohio in 2000.
FOOTBALL:
Bill Landis was a 1964 All-American linebacker(LB). He played for Kent State & was voted team captain his senior year. Bill played briefly in the NFL.
Keiwan Ratliff was a 1998 All-American & All-Ohio corner back & receiver in, scoring 13 TDs & interceptions in 1season. Keiwan played for the Univ. of Florida(UF) Gators & was 1st Team All-SEC in 2002, & 2003 Defensive Player of the Year & 1st Team All-American. He was inducted in UF's Athletic Hall of Fame in 2013. Keiwan played in the NFL for 7 seasons with Bengals, Colts, Buccaneers & Steelers. He's now the UFS Director of Player Relations.
George Heaton was the 1969 Offensive Lineman of the Year & 2ND team All-State defensive player. He received 11 WYHS varsity letters in football, wrestling & track. George played 4 years on a full-ride scholarship at University of Indiana; an injury ended his football career. He was a volunteer assistant coach for Ram wrestling & football 1980-82 & the girls' track coach 1980-83.
Rich Sanborn made All-State LB for the 1982 Ram team that made the state semi-finals. Rich was also a state-qualifying wrestler.
Charles Alston was All-State & 1993 Offensive Player of the Year playing WR & free safety(FS) for the 1993 Rams. In 2013 Charles was named The Dispatch's Best All-Time Defensive Back.
Murad Holliday made All-Ohio in 1994 & has the Rams' running back(RB) records for leading scorer & single season rushing. His 1995 high hurdles record of 14.64 still stands. Murad also played on the 1993 state runner-up basketball team. He played at Kent State on a full-ride football scholarship & is now the defensive coordinator for the Gahanna Lions' football team. Murad teaches special education at Rosemore.
Rayshaun Gales made All-Ohio 2nd Team as an RB in 1997, running 334 yards in 1 game. He rushed 2,287 yards at Capital University & ranks 2nd for all-time leading rusher. Rayshaun played for the Columbus Extreme team in the National Minor Football League & was named 2003 Offensive Player of the Year.
Ryan Hutchison made All-Ohio when he played FS for the Rams 2002 football team. He played Ram basketball & baseball, & baseball at Capital. Ryan coached St. Charles' baseball for 7 years.
Matt Angle made All-Ohio in 2004. In 2013 he was named The Dispatch's All-Time Best Return Specialist.
He played baseball (batted .440), basketball & ran track. Matt was a star center fielder at OSU & was drafted 7th by the Orioles. He played pro baseball 2007-2015. Since 2018, he's been an OSU assistant baseball coach.
Dave Wess was the Rams' quarterback (QB) & defensive back (DB) when he made All-Ohio in 2003. He was a DB for the Cincinnati Bearcats & played QB as a graduate-school transfer at Seton Hill. Dave took Seton Hill to the D2 NCAA playoffs. He played in Canada, arena football & coached/played football in Italy.
Cameron Barker made All-Ohio in 2015. He played inside LB for the Rams & for Ashland University on a full-ride scholarship. He has degrees in education & special education. Cameron is now the Rams' asst. football coach & teaches at Etna Road, his elementary school alma mater.
Raymell Byrd was the Rams' All-Ohio QB for the 2018 Mid-State Conference Champs & also ran track. He attended Ashland University until a serious injury prevented him from playing football. Raymell is a volunteer coach for the 2022 Rams football.
Keon Freeman made All-Ohio in 2018 playing LB for the Rams' 9-1 football team. This fall, Keon is playing middle LB for the 2022 Youngstown State D1 football team.
Ryan Redifer won All-Ohio honors in 2018 playing center on the Rams' Conference Champs & state playoff team. He was the starting center for Ohio Wesleyan his freshman year.
Melvin Tinsley was named All-Ohio in 2020. He played LB & offense.
TRACK:
Terry Burris was a 1973 All-American, State Champion & All-Ohio in track. After setting a Ram & national high jump record of 7', Terry was named the 1973 National HS Track Player of the Year.
Rob Neutzling was a 1962 track All-American & State Champion. At WYHS, he pole-vaulted with an aluminum pole & cleared 14'. He pole-vaulted for OSU, the US Army Track teams & the Florida Gators. Rob competed at World Masters meets until his mid-40's. He won the 1985 World Masters Championship in pole-vault.
Bob Densham made All-American & was State Champion in 1962. He still holds the Rams' long jump record of 23'4". While competing for Michigan, Bob cleared a jump of 6'7" & was an NCAA All-American.
Jeff Phillips was a 1976 All-American & State Champion. He holds the Rams' 100m(10.2) & 200m(20.7) records. In 1976, Jeff was ranked 3rd in the country & was the Citizen Journal Track Athlete of 1975-76. Jeff ran at Tennessee & competed around the world on the USA Track & Field teams. In 1981 Jeff was ranked 5th in the world for the 200m.
Keith Cox-White made All-Ohio in 2009, finishing 4th in the 100m & 7th 300m hurdles.
Andre Jackson won All-Ohio honors in 2022 when he finished 7th in the state finals. He set a Ram 400m record of 48.74
WRESTLING:
*Gary Joseph was the 1st wrestler from central Ohio to win the 1960 State Championship. He also played for the Rams' football & track teams. He lettered 3 years at OSU & was the only All-American OSU wrestler in his weight-class for 31 years. Gary served in the Army & played on the Army's football team.
Ana Abduljelil won the 2016 State Championship & qualified for 3 state wrestling tournaments. His Ram wrestling records are most wins, most take downs & most tournament championships. Ana was a 2020 All-American & 3x NCAA D2 national qualifier at the University of Indianapolis.
*Mike Beery made All-Ohio in 1961. He competed in 3 state finals & was runner-up twice. At OSU, Mike qualified for NCAA wrestling tournaments & was the Buckeyes' 1965 team captain.
Ted Hupp finished 4th in the state to make All-Ohio in 1960. He wrestled for Capital & won conference titles. After Capital he became an Air Force pilot. Ted flew F4 & F111 jets in 140 low-level combat missions over North Vietnam. He retired as a major after serving 20 years in the US Air Force.
*Dan Gartner made All-Ohio in 1961. In 1965 Dan started coaching WYHS wrestling, football, & track. He retired from WCS in 1994. WYHS's annual wrestling tournament is the Dan Gartner Duals.
Matt Whitmer was All-Ohio & the runner-up in the 1976 State Championships. Matt also made All-Ohiohonorable mention in football as the Rams' LB & FB. Matt wrestled at Capital where he won conference titles & reached the NCAA D3 finals.
Todd Coulter placed 3rd in the 1984 State finals & was also 2nd Team All-State LB with the Ram's 1984 undefeated football team that lost the state championship game in overtime. Todd wrestled for Indiana where he made all Big Ten & was a 2x All-American Academic Athlete. Todd has been Westerville North's wrestling coach for over 30 years.
Oleatha Waugh made All-Ohio when he finished 3rd in the 1990 state finals. He also played football & baseball. He wrestled at OSU in 1991 but graduated from Columbus State & Capital in sports medicine. Oleatha was inducted into to the CSCC Alumnus Hall of Fame for 'Gang Violence Intervention & Mediation Professional' while working at the Urban League. He's now the Visitation Supervisor at Franklin County Children Services on Main St. in Whitehall.
Corey Dulaney made All-Ohio when he placed 4th in the 2009 state finals. He played defense & fullback & ran hurdles for the Rams. Corey is a professional boxer & competes in MMA (Mixed Martial Arts) events.
Noah Jay made All-Ohio in 2014 when he finished 7th at the state finals. At WYHS he won 100 matches & was a 4-time Dan Gartner champion. Noah served 6 years in the Army as a 19 Delta Calvary Scout & coached Whitehall's Youth Novice Wrestling program for 4 years.
*RIP
***************
~ Support WYAA (WYHS Alumni Association) ~
Plans & hosts Homecoming Events (like tonight)
Student & Alumni Scholarships & Graduation Awards
Sponsors WYHS Career Fairs & Supports Reunion Events
Join www.wyhsalumni.org sponsored by WYHS, administered by WYAA
WYAA is planning a 2023 WYHS ALL-CLASSES REUNION that'll be at
Norton Green, (Broad St. & Hamilton Road).
***************

WYHS 1959 Football Team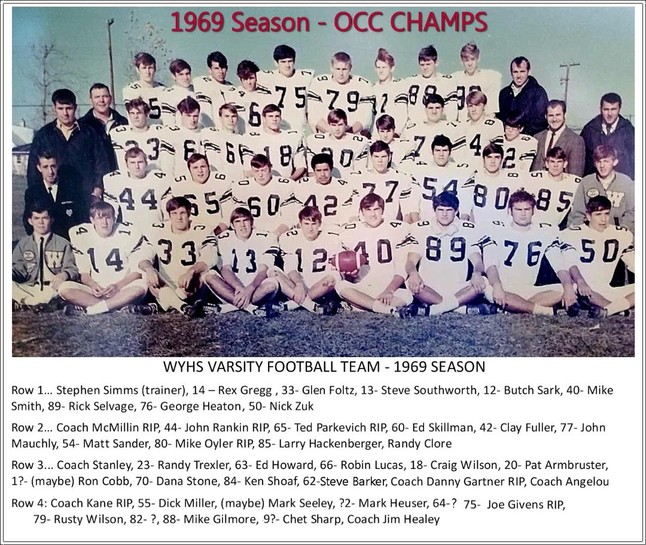 1969 Undefeated Football Team, OCC Conference Champions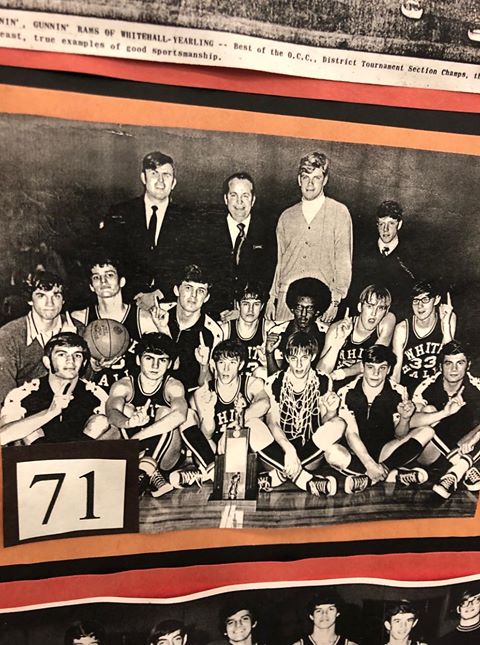 1971 Basketball Team, District Champions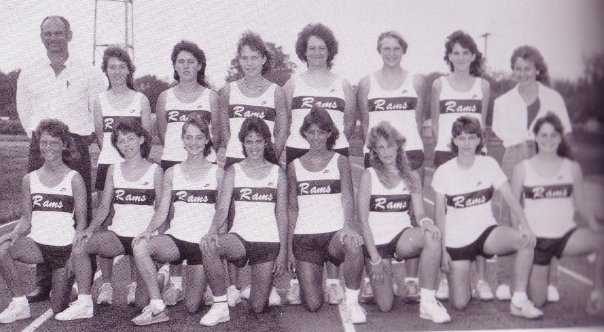 1986 Cross-Country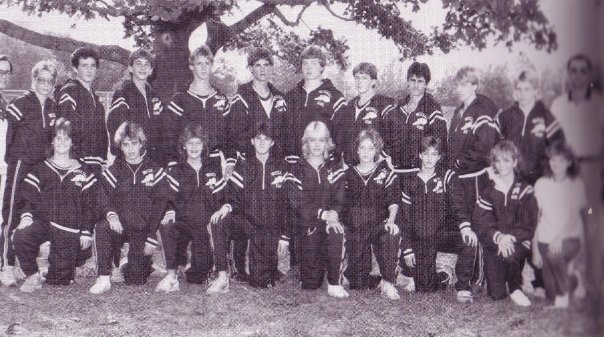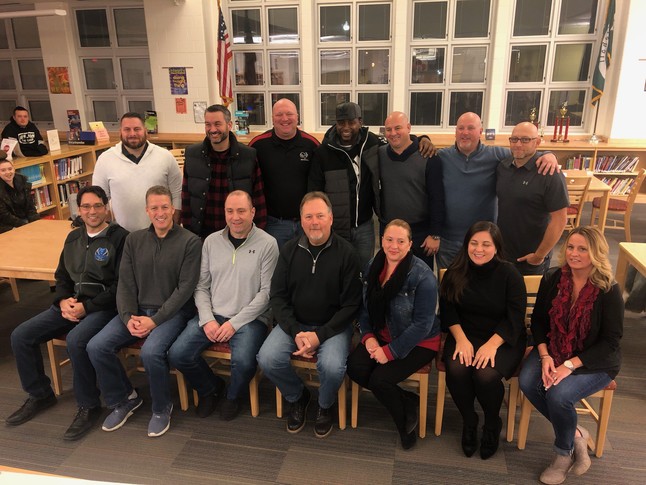 1993 Ram Basketball Team: Conference, District, Regional Champions & State Finalst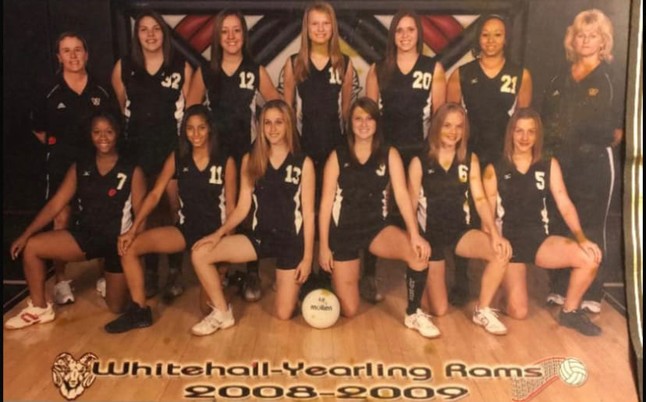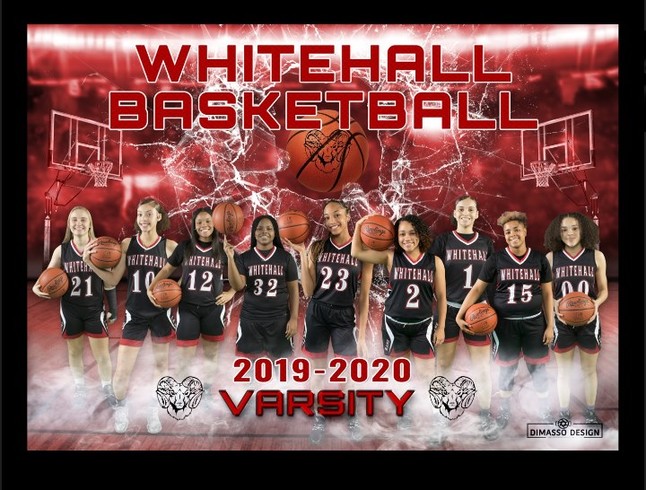 UA-107745049-1