Whitehall-Yearling High School


Classes of 1958 to Present
Ramettes
WYHS Ramette Alumni will be honored for their 60th Anniversary during the
WYHS 2021 Homecoming Week!
Homecoming Parade, Wednesday, Sept 29 @ 6:30
All Ramettes alumni are welcome to walk or ride on a float in this year's parade. Assemble at Etna Rd. School between 6-6:15. The parade will go from the school to WYHS. Tondra Van Allen (1985) is the parade captain, 614-404-5767.
Original WYHS Ramettes, Linda Hunter, Linda Veit & Pat Kover, will be riding in the parade (See photos below).
Thanks to Leo Knoblauch (1977) for offering his covered float (sits 14) & Mindy Heuer.
Homecoming Game, Friday, October 1 @ 7:00 pm
Buy $4 student-priced tickets at the Alumni Tent, next to the gate.
All Ramettes have special Name Tags for this game - pick up at the Alumni Tent.
Cindy Shipman, 1965 Homecoming Queen & 1st WYHS Ramette Captain will be
Honored during Pregame & Help Introduce the 2021 Homecoming Court
Special Ramettes' 60th Anniversary Programs will be given to all guests.
Reserved section in the stands for Ramettes Alumni.
Ramettes will be honored during Halftime on the track.
60th Annivesary Reunion at the Whitehal VFW after Halftime
Gather at the Party Room & Bar to celebrate! All WYHS Alumni are welcome to attend.
6 Decades of Ramette photo posters will be on display.
Bring your Ramette memorabilia to show on the display table.
WYHS Ram photo screen will be available for groupo photos.
Massey's pizza willl be available to order, ($13 for large pep, sausage or cheese).
Great Raffle Prizes & Ram Pride Merchandise
Blue Jackets' Raffle: 3 Drawings for. 2 seats each for Loge, Center Ice tickets & 20 Rafffle Prizes. Drawings at the VFW. 50-50 Raffle at the Game
Ramettes Alumni T-shirts & Ram Pride merchandise willl be sold at the game & VFW.
**************
Special Ramettes T-shirts (Unisex sizes S, L, XL, 2XL, 3XL) are available for $20
Cash or Checks, payable to: WYHS Alumni.
If you want to reserve a shirt, please contact Joyce Turnbull, via this website's messages, jnturnbull51@aol.com or text 847-502-9052. RESERVED shirts can be paid & picked up before the parade at Tondra Van Allen's house, at the parade or game. Shirts not reserved will be sold @ the game & VFW.
Shirts can be shipped. Send checks to: Butch Martin, 933 Taurus Ave., Gahanna, OH 43230.
Thanks to Bob Ochsendorf (70) for helping us get good prices & a quick delivery.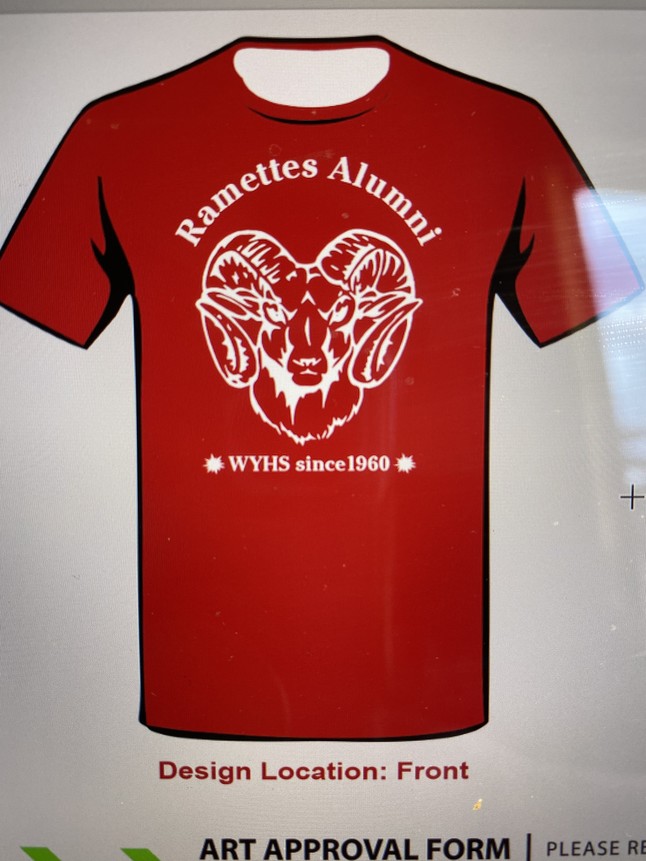 Please join the Ramettes Alumni Facebook: 'Whitehall Yearling Alumni Ramettes'
Thanks to the Ramettes who are volunteering to coordinate the Homecoming events. Please contact them via this website through Alumni Posts or Private Message or Whitehall Yearlibg Alumni Ramettes facebook.
Linda Brantley Adams, 1969
Sue Craigo Cunningham, 1973
Amber Castle Holley, 1988
***********
WYHS original Ramettes from the 1961 Aires yearbook.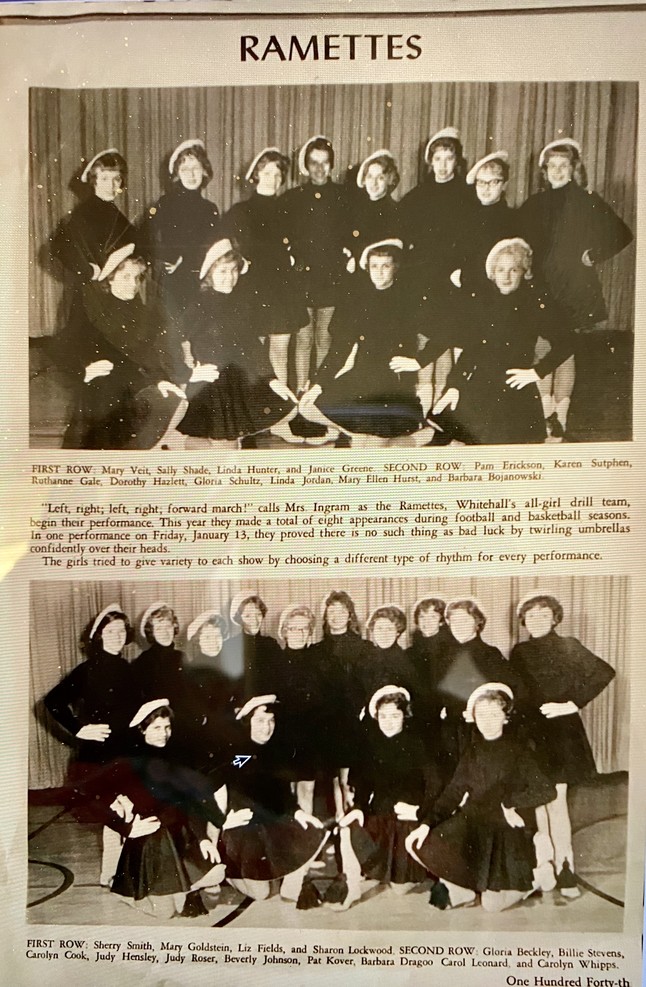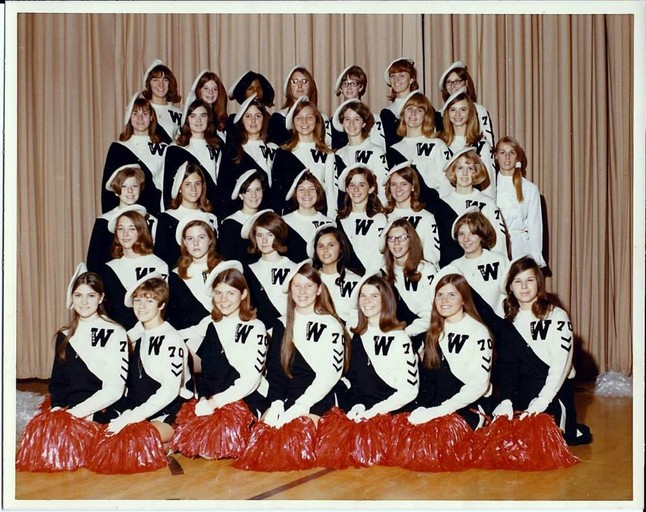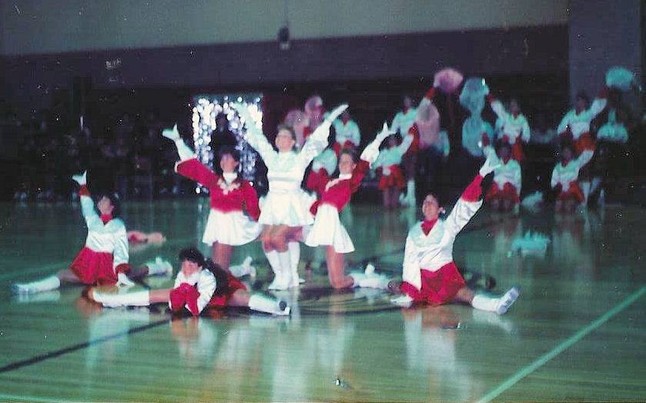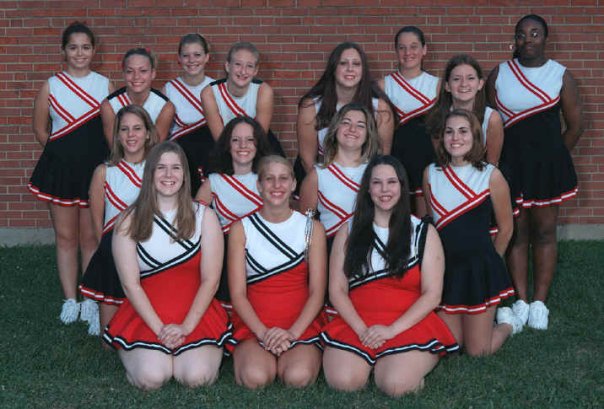 UA-107745049-1