Whitehall-Yearling High School


Classes of 1958 to Present
Ram Homecoming
2021 Homecoming Week
** WYHS & WYAA will honor our Ramettes Alumni's 60th Anniversary **
Parade is Wednesday, Sept, 29 @ 6:30
Ramettes Alumni will participate in the Homecoming Parade, Etna Rd School to WYHS.
3 of our Original Ramettes, Linda Hunter, Mary Veit & Pat Kover will be riding in the parade.
Game is Friday, Oct. 1 @ 7:00 pm
Alumni can purchase $4 student-ticket prices at the Alumni Tent, next to the main gate.
Ramettes & Alumni can pick up your special name tags.
50-50 Raffle, Ramettes t-shirts & WYAA merchandise will be sold.
Ramettes' 60th Anniversay Programs & Ramettes' Recognition will be at Halftime.
Reserved seating for Ramettes willl be on the west side of the home stands.
* Win 2 Center-Ice, Loge Blue Jacket game on Oct. 25 *
Enter WYAA's Raffle & Support WYAA's Scholarships
Entries are $20 each & will be sold before the game at the WYAA table inside the gate &
at the VFW after the game. There will be 3 drawings for 2 seats each. The 1st 2 winners will also receive free arena parking. The winners will be announced at at the VFW.
Attendance is not required, but preferred.
Ramettes Alumni will gather at the VFW (4100 E. Main St.) after halftime/game.
Photo posters & memoribilia from the Ramettes' 6 decades will be on display.
* Great Raffle Prizes, Group Photos, Massey's Pizza, Fun *
All WYHS Alumni are welcome.
***********
The 1st Queen to particpate in the Homecoming Parade & Presentation was our 1967 Homecoming Queen, Terri Taxter (68). The 1969 Homecoming Queen, Patty Lepper (70) & 1969 Foorball Captain Glenn Foltz had a "hoot' riding in the parade.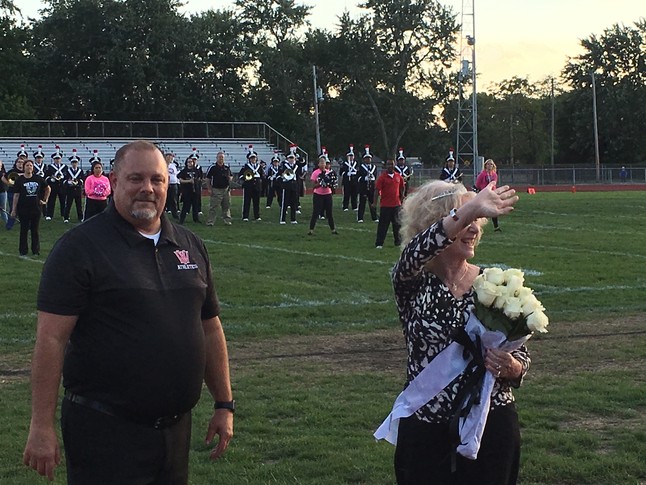 2017 Homecoming - 50th Anniversary for Terry Taxter, WYHS 1967 Homecoming Queen (Class of 1968).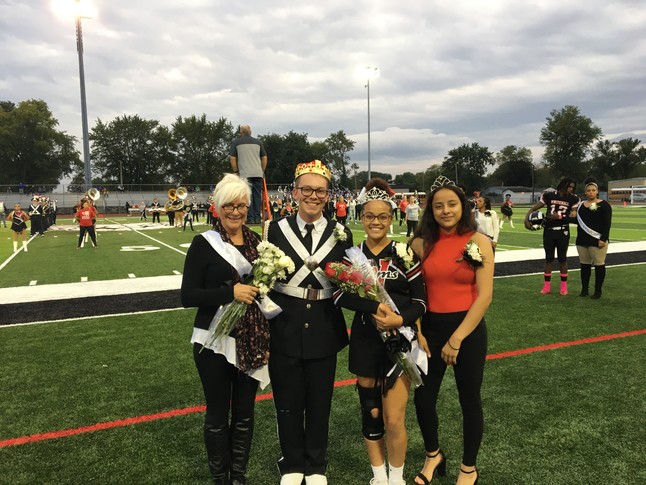 2019 WYHS HOMECOMING - 50th Anniversary for Patty Lepper, 1969 Homecoming Queen!

UA-107745049-1