Whitehall-Yearling High School


Classes of 1958 to Present
Whitehall Schools & City News
Ram football & baseball star, Matt Angle, 2004,
Donates baseballs & a pitching machine for WYHS Ram baseball teams!
Matt made All-Ohio football honors in 2004. In 2003 he made All-Districthonors in baseball & football. And in 2013,
he was named
The Dispatch's All-Time Best Return Specialist
!
Matt was a star center fielder for
OSU. He
was drafted 7th round by the
Baltimore Orioles &
played pro baseball from 2007-2015.
Matt was a Buckeye assistant baseball coach from 2018 until the fall of 2022 when he was hired as a player development coach by the
Cleveland Guardians
.
THANKS MATT

for giving back to your alma mater!
*************
* 2022 WYAA Scholarship Awarded *
Ed Kowalski, 1982 &

WYAA Board Member

presented Renada Harrow, WYHS Class of 2022, with a

$2,000 scholarship.

Renada attended Eastland-Fairfield & will study at Columbus State to
pursue a nursing career.
Thanks to

Scott Harrison, 1978

, who matched WYAA's $1,000 scholarship, to increase Renada's scholarship to $2,000!
WYAA

(WYHS Alumni Association) gives annual scholarships to WYHS graduates who are attending a 2-year community college or trade school. WYAA will also give scholarships to WYHS Alumni who are attending college or trade schools.
Contact Ed Kowalski via private message on this website.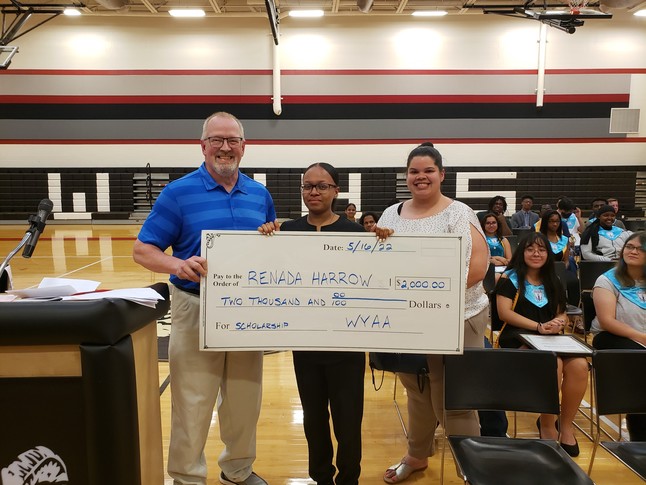 Photo L-R: Ed Kowalski, Renada Harrow & Ashleigh Brady, WYHS CSCC representative at the WYHS Class of 2022 Senior Awards night on May 23.
****************
* WYHS Brian Hamler Field's Dedication *
April 23, 2022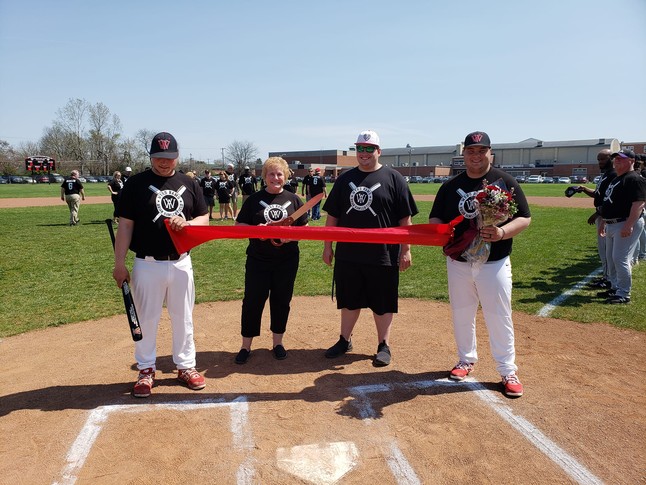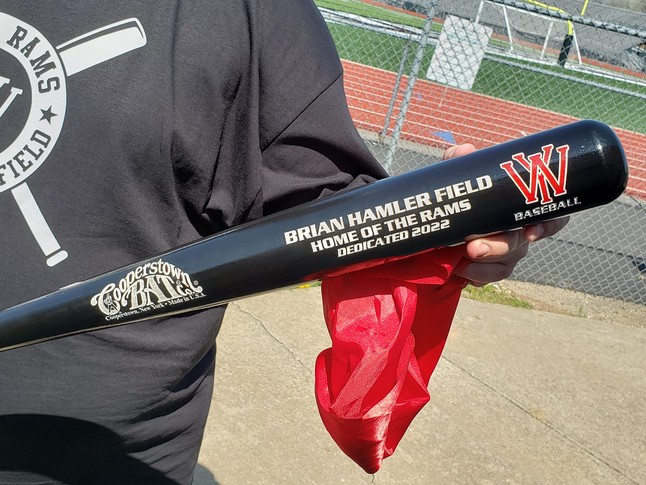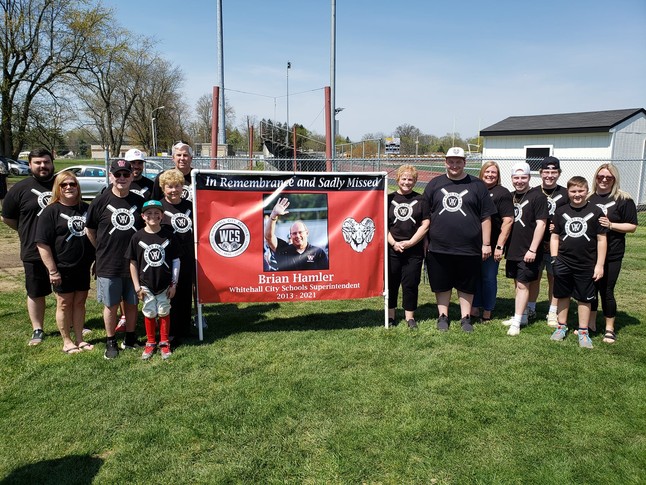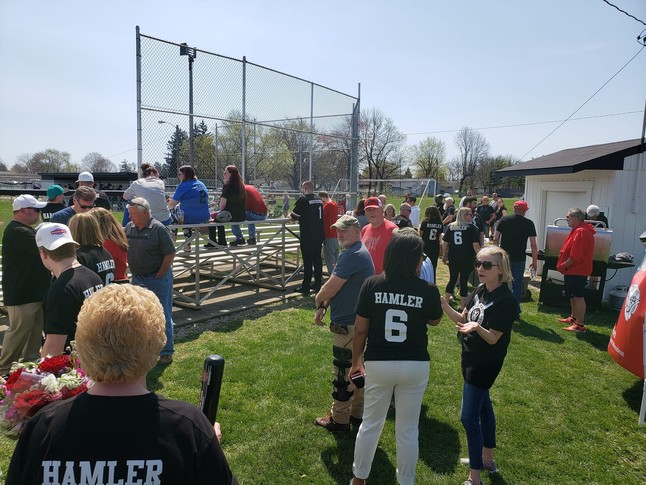 ****************
* New Whitehall City Schools Superintendent Named *
After an extensive search, community involvement, and rigorous interview process, Whitehall City Schools has named Sharee Wells as the district's next superintendent. Wells was selected among 30 candidates who applied for the position.
Wells comes to Whitehall from Hilliard City Schools where she served as their Assistant Superintendent. Prior to that, she served in roles as the Director of Professional Learning at the Educational Service Center of Central Ohio and the Executive Director of High Schools for Columbus City Schools. She received her Bachelor of Science in Spanish Education K-12 from Ohio University and her Master of Arts in Educational Policy and Leadership from The Ohio State University. She is currently on track to complete her Ed.D. from Ashland University in Leadership Studies in June of 2022.
During her career at Columbus City Schools, Ms. Wells improved the district's performance on every Ohio State Test administered in grades 7, 8, and high school end-of-course exams. With over 20 years of comprehensive and diverse service-oriented leadership experience, Wells offers an established track record of raising academic performance, increasing adult commitment and productivity, and engaging parents and the community in meaningful ways.
"Sharee is known in educational circles as someone with high standards for creating solutions to problems, monitoring progress, and leading teams through transformation processes," said WCS Board President, Mike Adkins. "After the tragic loss of superintendent Hamler a few months ago, we knew this district was going to go through a monumental transition. We feel Sharee is the perfect person to lead our district into this next chapter."
* CHANNEL 4 DONATES 12,000 BACKPACKS *
WCS Deputy Superintendent, Mark Trace, WYHS 1983) was interviewed by NBC 4's Monica Day (WYHS 2000) on August 20, 2021 about Channel 4's donation of 1,100 backpacks for Whitehall students.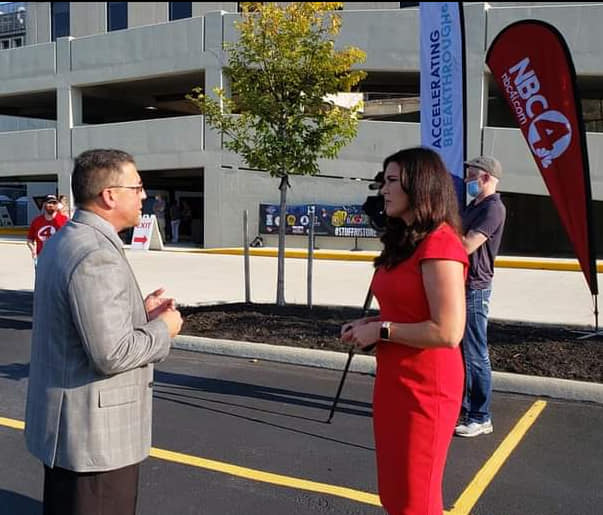 *******************

* Whitehall City Schools will receive $12,835,938 from The American Rescue Plan *
In 2021, Congress authorized The American Rescue Plan Act that resulted in the supplemental funding of the ​under the Elementary & Secondary School Emergency Relief Fund (ESSER). The purpose of this funding is to assist local districts, including ours, to address safety needs and recover student learning loss. To see how WCS will spend their Rescue Relief Funds, click on the WCS link below. https://www.wcsrams.org/protected/ArticleView.aspx?iid=6YB2GPB&dasi=3YYY

*****************

UA-107745049-1