Whitehall-Yearling High School


Classes of 1958 to Present
WYHS Career Fairs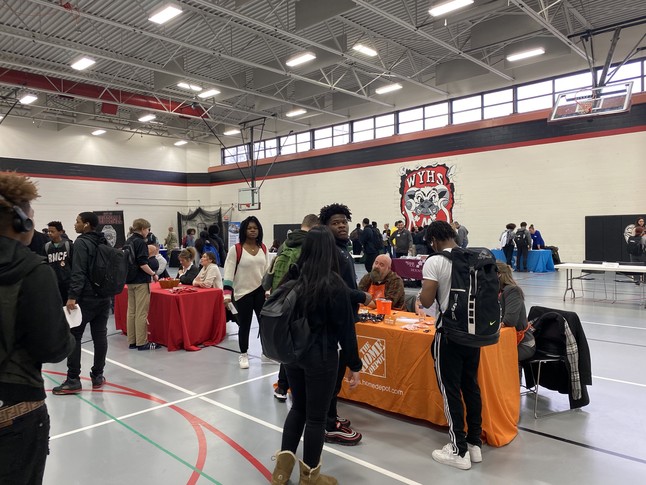 WYAA is proud of the success of our 3rd Career Fair on Friday, Jan. 31, 2020. Over 400 students visited 20 businesses, public service & military representatives. WYAA created this Career Fair in 2018 to provide WYHS students with the opportunity to learn about jobs & careers that don't require 4-year college degrees.
Thanks to WYHS guidance counselors, Pam Glass, Lauren Taylor & Jocelyn Thomas; Teacher Anthony Paletta & the Student Council members; Jenna Goehring of the Whitehall Chamber of Commerce. My responsibilities for this year's Fair was to coordinate & communicate with all the participants & business questionnaires, & catering.
See Career Fair photos on the WYAA Events Photo Album. WYHS is the 1st school in the Columbus area to provide this kind of Career Fair for students not interested in attending 4-year colleges.
Here's the list of our Career Fair participants. If you would like to participate in next year's Career Fair, please contact me @ jnturnbull51@aol.com.
Builders Exchange Central Ohio
Columbus State Community College
Eastland-Fairfield Technical Workforce
FedEx
Franklin County Sheriffs Dept.
Gahanna Park District
Heart of Ohio
Heartland Bank
Home Depot
Mount Carmel East
Ohio State College of Barber Styling
US Air Force
US Army
US Navy
Valvoline Instant Oil Change
Vision Home Health Care
Whitehall Fire Department
Whitehall Park District
Whitehall Police Department
YMCA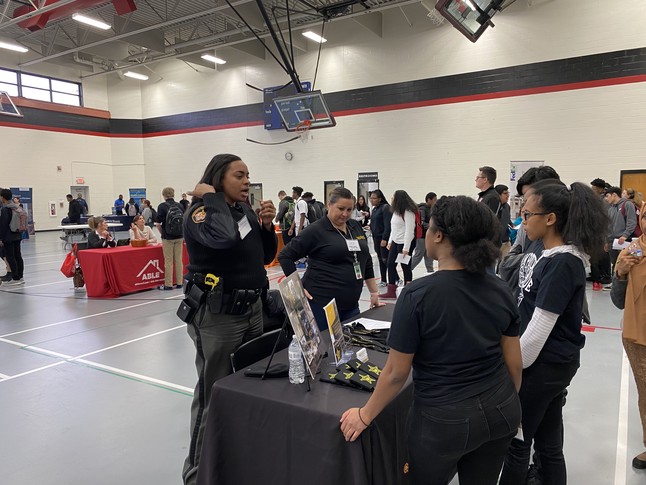 Franklin County Sheriff Dept.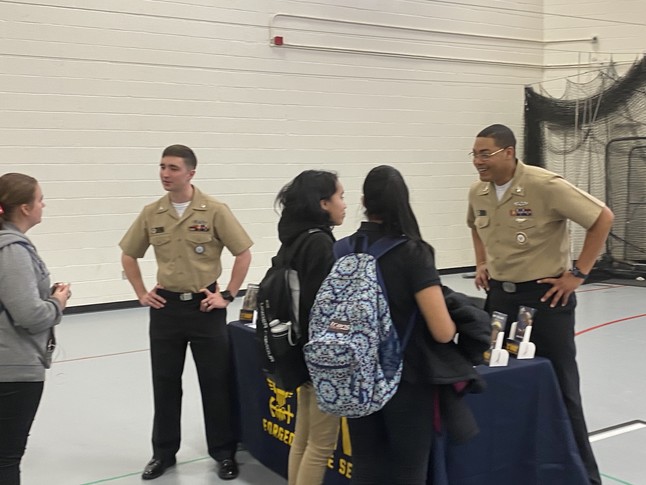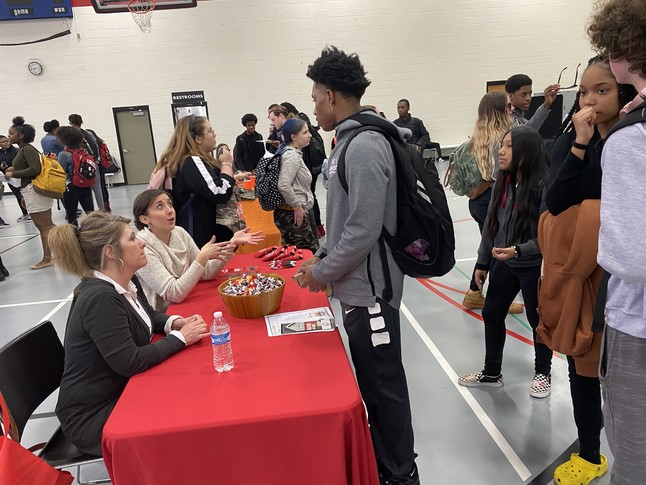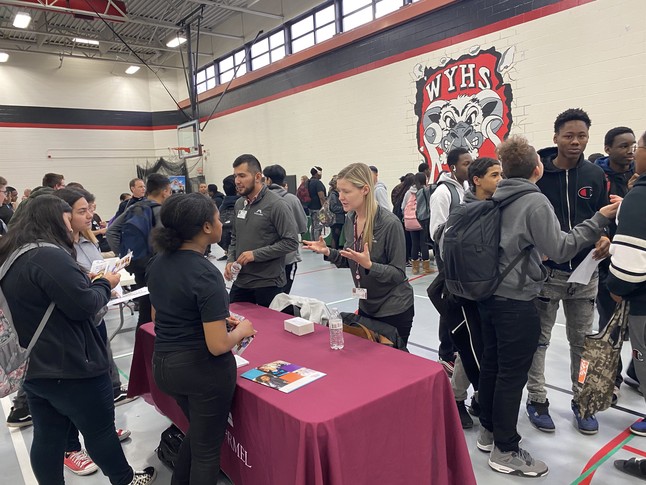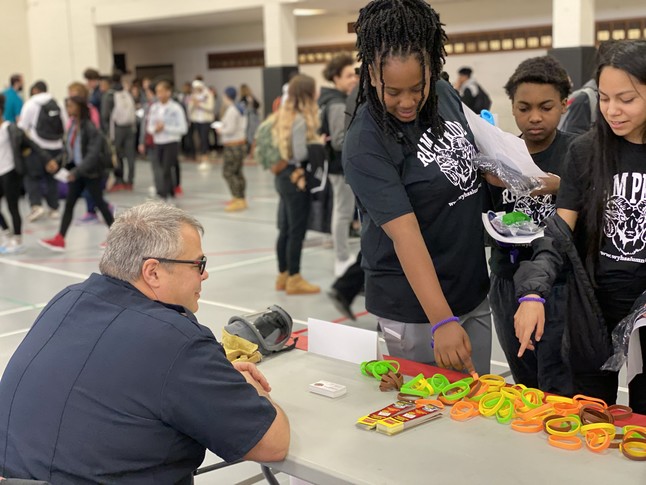 Inspector Kieffer from the Whitehall Fire Dept.
More 2020 Career Fair Photos are on the Photo Gallery, WYAA Events.
**********************
2019 Career Fair
WYAA, WYHS & the Whitehall Chamber of Commerce sponsored & coordinated our 2nd Career Fair on Friday, March 1, 2019 in the Russ Gregg gym. 20 WYHS students served as Career Ambassadors. Special thanks to WYHS teachers & guidance counselors: Pam Glass, Anthony Paletta & Lauren Taylor. Joe Ryan was the Whitehall Chamber of Commerce representative & Joyce Hildenbrand Turnbull, 1969, served as the Career Fair coordinator.
This Fair featured companies that don't require 4-year college degrees to land a job or start a career. Over 300 WYHS students, a group of Rosemore students & a few public guests attended the Fair.
Thanks to the Whitehall companies who participated:
Automotive: Byers Jeep Chrysler & Valvoline Instant Oil Change
Aviation: Lane Aviation (Pat McTurner, WYHS 1974, is the Director of Aircraft Maintenance)
Banking: Heartland Bank
Business Administration: Alliance Data
Community Service: YMCA
Education: Columbus Stte Community College & Eastlan-Fairfield Workforce Program
Foodservice: King Gyros
Insurance: State Farm (Anthony Jordan, WYHS 2002 is the agency owner)
Inventory Control: RGIS Inventory Service
Logistics/Distribution: FedEx
Medical/Healthcare: Heart of Ohio, Mt. Carmel East, Ultimate Health Care, AcuSight
Military: US Army
Public Safety: Whitehall Police & Fire
Real Estate: ReMax Affiliates (Karen Lowe Hartmann, WYHS 1968, is a realtor)
Retail: Home Depot & At&t (Tyrell Williams, 2018 & Trevor Jenson, 2018 are sales reps)
Trades: Able Roofing
Company representatives loved talking to WYHS students & telling them about their careers & possible jobs. Some students & our public attendees recieved job applications &/or job interviews.

UA-107745049-1