Whitehall Yearling High School


Classes of 1958 to Present
Alumni Hall of Fame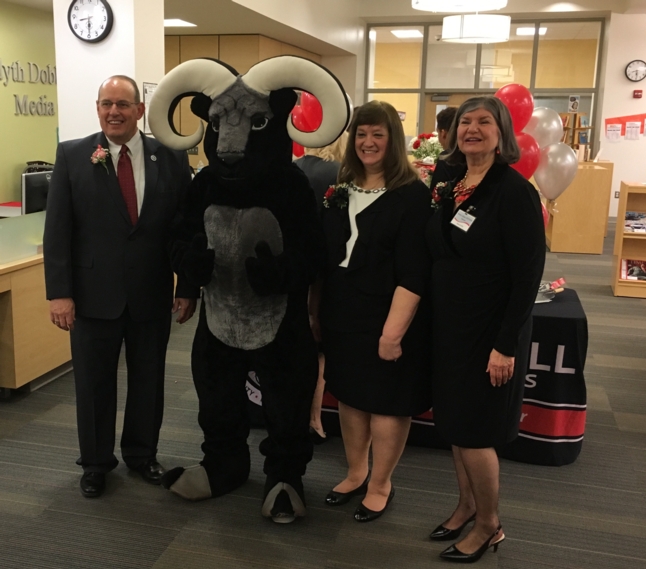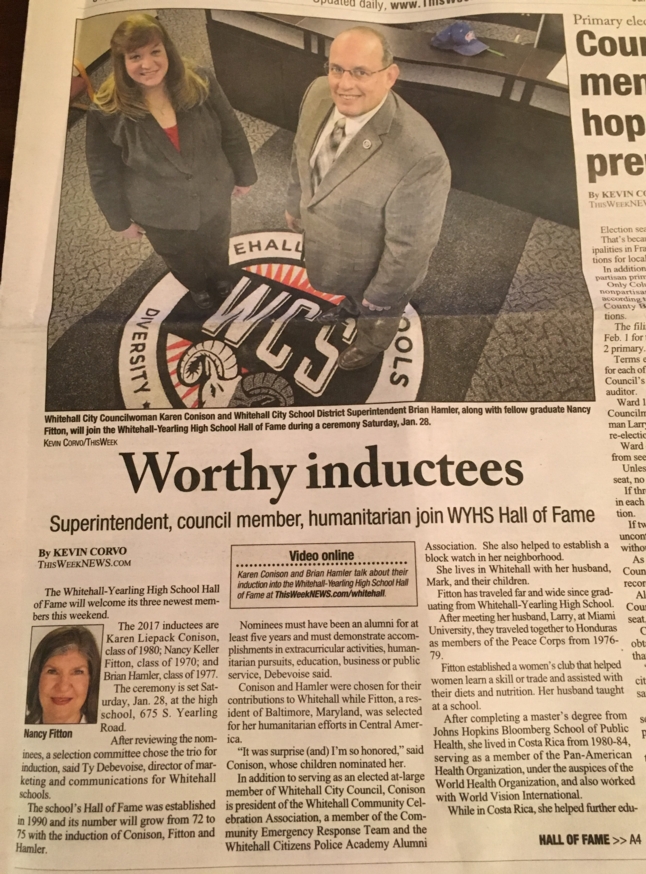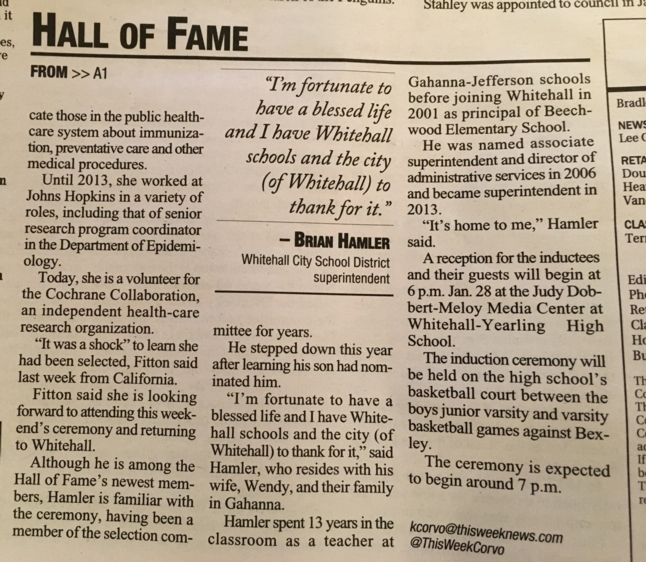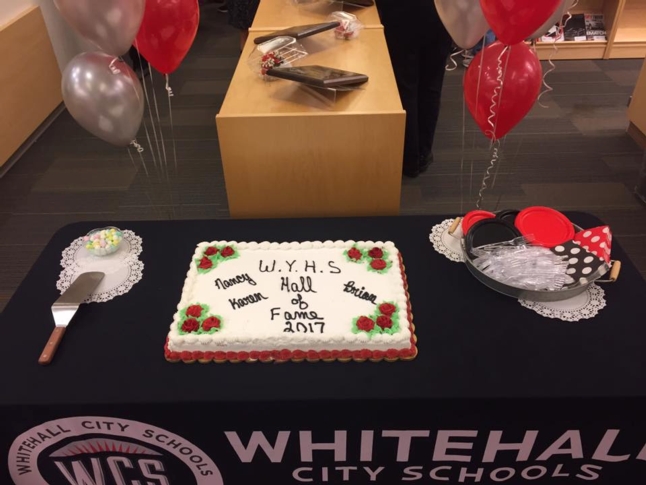 WYHS Alumni Hall of Fame Inductees
| | | |
| --- | --- | --- |
| Class Year | Induction Year | Name |
| 1958 | 1990 | J. Lin Compton |
| 1958 | 1991 | Edward A. Nicholson, PhD |
| 1961 | 2010 | Daniel I. Gartner |
| 1962 | 1990 | Col. Ronald L. Paxson |
| 1962 | 2001 | Thomas Franklin Shoaf |
| 1963 | 1991 | Lt. Col. Clark Fuller |
| 1964 | 2000 | Susan Moran |
| 1965 | 1990 | Mark J. Blackstone |
| 1965 | 2007 | Phyllis Harper Jordan |
| 1965 | 2014 | Mitchell Joseph |
| 1966 | 1997 | Harvey Eader |
| 1966 | 1998 | James E. Stacy |
| 1966 | 1998 | Larry Gilmore |
| 1966 | 2002 | Willa Hsueh |
| 1967 | 1990 | Sharon E. Nicholson, PhD |
| 1968 | 1992 | Terry M. Jessup |
| 1968 | 1999 | Dr. Deborah McDowell Aoki |
| 1969 | 1992 | Michael A. Gillespie, PhD |
| 1969 | 1994 | Bob Grimm |
| 1969 | 1995 | Tom Petty |
| 1969 | 1999 | Robert S. Roule |
| 1969 | 2000 | Daniel Reid |
| 1969 | 2007 | William Douglas Honaker |
| 1970 | 2001 | Dr. Vicki Sue Burris Gartner |
| 1970 | 2010 | Ronald E. Wingler |
| 1970 | 2017 | Nancy Keller Fitton |
| 1971 | 1995 | Dr. Debra A. (Smith) Grayson, DO |
| 1971 | 2006 | Preston Hale |
| 1971 | 2009 | Stephen D. Jones |
| 1972 | 1991 | Robert Evans |
| 1972 | 1999 | Steven Blake Quincel |
| 1973 | 1990 | Augustus G. Parker, III, MD |
| 1973 | 1996 | Commander Lester E. Carr, III, USN |
| 1973 | 1998 | Earl D. Lavender, PhD |
| 1973 | 2003 | Col. Michael R. Pannell |
| 1973 | 2005 | Lynn A. Ochsendorf |
| 1975 | 1994 | Michael D. Sewell |
| 1975 | 2016 | Mike Shade |
| 1976 | 1996 | Art Isennagle |
| 1976 | 2005 | Vlade Janakievski |
| 1976 | 2009 | Sharon Heise Bukowski |
| 1977 | 2004 | Col. Kathleen V. Harrison |
| 1977 | 2004 | David H. Stewart |
| 1977 | 2008 | Michael Anthony Mazzi |
| 1977 | 2008 | Leo J. Knoblauch, II |
| 1977 | 2015 | Scott Stahley |
| 1977 | 2017 | Brian Hamler |
| 1978 | 1994 | Lisa Capoziello Dimarrzio |
| 1978 | 1995 | Gregory Bellamy, PhD |
| 1978 | 1997 | Terry Anderson |
| 1978 | 2009 | Joseph H. Federer |
| 1978 | 2014 | Col. Scott K. Harrison |
| 1979 | 2000 | Rev. Mike Tuttle |
| 1979 | 2003 | Zachary R. Wright |
| 1980 | 1996 | Dr. Cynthia L. Brown, MD |
| 1980 | 2003 | Rodney D. Sparks |
| 1980 | 2011 | Steven J. Mazzi |
| 1980 | 2017 | Karen Conison |
| 1981 | 2004 | Andre R. Capoziello |
| 1981 | 2006 | Col. Michael Ore |
| 1981 | 2007 | Jerry Brooks |
| 1982 | 2014 | Dave Powers |
| 1983 | 2002 | Mark Trace |
| 1984 | 1992 | Scott A. Tedder |
| 1985 | 2001 | Major Samuel Andrew Wright, PhD |
| 1985 | 2005 | Tomislav B. Mitevski |
| 1985 | 2006 | Stephen T. Tompos |
| 1985 | 2016 | Dr. Brian Hunter |
| 1986 | 1997 | Cynthia A. Cockrel-Crossley |
| 1990 | 2002 | Darryl Hammock |
| 1992 | 2011 | Stephanie Jordan |
| 2000 | 2016 | Monica Day |
| 2001 | 2009 | Brian D. Adkins |
| 2002 | 2015 | Anthony Jordan |
| 2002 | 2015 | Domenik Hixon |
WYHS Hall of Fame recipients are recognized for their outstanding accomplishments, honors, or recognition in:
• Extra-Curricular Activities
• Business/Career
• Education
• Humanitarian pursuits
• Service to school and/or community
Ty Debevoiset, Communications & Marketing Director, Whitehall City Schools, is coordinating this program. If you have any questions, you can send him a message via this website. He's listed as a guest member. Or, his email is: debevoiset@wcsrams.org
2017 WYHS Hall of Fame Recipients
Nancy Keller Fitton, 1970
Brian Hamler, 1977
Karen Lipack Conison, 1980
A Hall of Fame Welcome Reception will be on Saturday, January 28, in the Judy Dobbert-Meloy Media Center at WYHS @ 6:00 PM. All Alumni & guests are Welcome & is free!
Nancy, Brian & Karen's Hall of Fame Induction Ceremony will be in the WYHS Gym, @ 7:00 PM, right before the Whitehall Varsity Boys basketball game vs. Bexley.
A Dinner honoring these recipients will be at the Jefferson Country Club on Friday, January 27. This dinner is sponsored by the Whitehall Education Foundation & the cost is $25. All alumni & guests are welcome to attend.
Call Carol Lake @ 614-417-5007 for reservations. Or you can send a check to: Whitehall City Schools, Attn: Carol Lake, 625 S. Yearling Rd., Whitehall, Ohio 43213. Make checks payable to: Whitehall Education Foundation.
Congratulations Nancy, Brian & Karen!
Thank You for your outstanding accomplishments since graduating from WYHS!