Whitehall-Yearling High School


Classes of 1958 to Present


Not a member?
JOIN HERE
Find and click on your name.

WHERE WE LIVE
Who lives where - select from the dropdown to find out.




Show Rams on map
JOINED RAMS
Percentage of Joined Rams:
15.2%
| | | |
| --- | --- | --- |
| A: | 1995 | Joined |
| B: | 11109 | Not Joined |
(totals do not include deceased)
UPCOMING BIRTHDAYS

Show More
ANNOUNCEMENTS
•

* LADY RAMS ALUMNI STARS *
Many Lady Rams who excelled in their sports were recognized at WYAA's Homecoming's party at the VFW. Thanks to all the alumni, especially Harvey Eader '66, who helped us gather all the names of our outstanding Lady Rams athletes over the past 50 years! WYHS All-State & All-Conference Lady Rams are named on the Ram Extra-Curricular Stars tab on the left.
Lady Rams' who made All-District will be added this week.
Congratulations to all our Lady Rams Alumni & Stars!


•

* How to ENSURE your Profile is PRIVATE *

Keeping your profile information private is a critical & important feature of this website.

To ensure you BLOCK Your Profile Information from public search engines,

please follow the easy steps below.

Go to the

EDIT PROFILE

link midway down the left column under

Member FUNCTIONS

. (You must be signed in. If you can't remember your password, go to the left column under 'MEMBER FUNCTIONS' & click on CHANGE PASSWORD.) Go to:

PROFILE VISIBILITY

(towards the end of your Profile Edits). Check

BLOCK PUBLIC SEARCH ENGINES

from accessing your Profile. Only fellow Classmates & Teachers can view your Profile details. Your home address, emails, etc. are never available. REMEMBER TO

SAVE CHANGES

at the bottom of the page.

NOTE: LEAVE THE BOX UNCHECKED

if you wish to allow the public (friends, co-workers, family members, etc.) to view your Profile details via public search engines. If you have any questions or concerns about blocking your PROFILE, contact Joyce Turnbull, jnturnbull51@aol.com.

•

* WYHS Memories & Trivia *
The Ram Memories & Triva link on the left column that features interesting/funny stories or trivia by Alumni while attending Whitehall Schools. Since 1958, current events, societal, popular & cultural norms have influenced & provided different WYHS experiences. To submit your story send your story to jnturnbull51@aol.com.

•

Do you remember our Alma Mater & Fight Song?

We sing thy praises, Dear Alma Mater
We stand by thee so strong
And forever true
Heaven guide and keep you
We shall never fail you
Dear, Whitehall-Yearling High!

Fight, Whitehall, Fight Win this battle, tonight!
Let's give three big cheers for the Great Black and White
Fight! Fight! Fight! Win fellows, win,
Onward, forward, tonight!
For our victory, Whitehall
We will Fight! Fight! Fight!

•

* For your Reference *

Whitehall City Schools (WCS) website: http://www.whitehallcityschools.org

The Rams Sports news & schedule: https://wcsramsathletics.com/events
* WYAA $30k in 30 Days Pre-K Update *
WCS will soon be awarding a contractor to build a new playground designed for Pre-K students at C.Ray Williams Early Childhood Center (CRWCC). I recently visited CRWCC's Director, Lisa Marie Miller, to see the playground that WYAA's $30k donation will replace (below).
And, I loved visiting
the new Pre-K classrooms.
WCS's partnership with Headstart & YMCA helped WCS enroll from zero(0) students in full-day classes in 2022-23 to 124 students in full-day classes in 2023-24!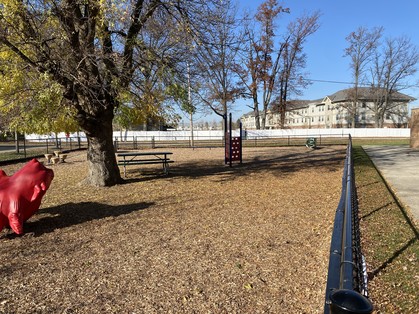 th
The existing Pre-K playground.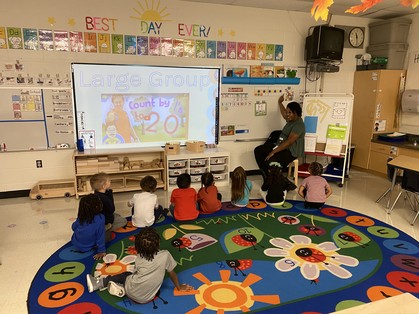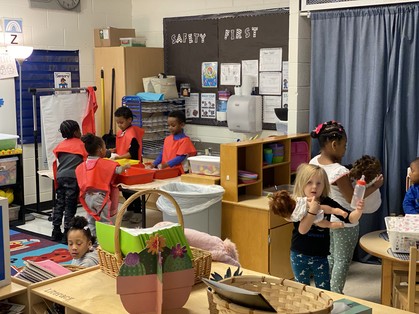 THANKS, again, to our WYHS alumni who donated to WYAA's $30k in 30 Days Pre-K fundraiser! Your generosity is helping our little Rams be ready for kindergarten & their educational journey!

(See program details & more photos on the

WYAA Events

link on the left column.)

Thanks Rams!! Joyce Turnbull, WYAA Chair &

WYAA Board Members: MIke Mazzi, 1977; Ed Kowalski, 1982; Claire Wilson Cooper, 1993;Tasha Yarbrough, 2002; & Dassan Jefferson, 2015.

UA-107745049-1